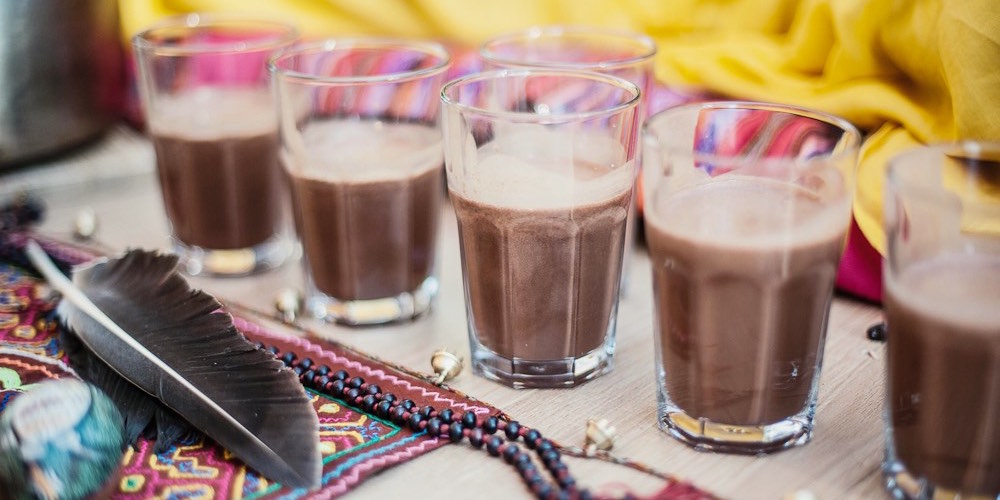 Sourced with love - this is how Cacao Mama started. When we learned about the social and economic conditions of Cacao in 2011 (more information in the Global Market), we decided to source Cacao that has a positive social impact. Our Cacao comes from small cooperatives and farming families that grow cacao organically and sustainably following permaculture principles without the use of pesticides, herbicides or preservatives. Our Cacao is fair trade and comes from four different countries: Bali, Bolivia, Ecuador and Peru. The Cacao is energetically charged for Ceremony by Cacao Mama. 
THE POWER OF DIVERSITY
Every Cacao is different. Each country of origin provides unique properties. Some Cacaos are milder, some more acidic, some carry more floral aromas and flavours, others may have more earthy or bitter notes. Cacao from two neighbouring farms can taste totally different. Cacao is a natural product. Depending on the season, weather and conditions, a Cacao even from the same source may taste different. Learn about the energetic properties of our Cacao from Bali, Bolivia, Ecuador and Peru here.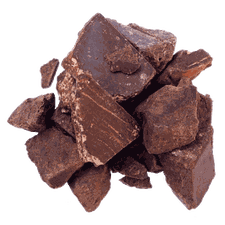 Cacao paste or liquor is the ground bean. Ideally it is ground slowly by hand or in stone mills which supports a minimal temperature change, then poured into a block. Cacao paste is widely used to prepare a Ceremonial Cacao. Due to its high fat content, it does not blend naturally with water, so you need a (hand) blender if you like it creamy. Cacao paste, like chocolate, melts at body temperature.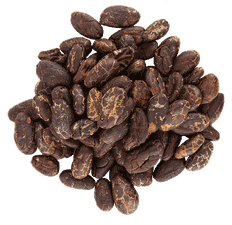 The cacao bean is the most natural option, with the highest density of nutrients. It contains around 50% fat. You can grind the beans by hand in a mortar. This process will bring you closer to the magical properties of cacao. When grinding slowly, the bean will start to melt at some point. It is a little adventure and a wonderful experience to grind the beans into a fine powder to create your own cacao paste.
CACAO FOR RITUAL PURPOSES

Set your intention.
Create a Sacred Space.
Prepare your Cacao with Love.
Invite Cacao.
Open to receive.
Ground, give thanks and close the space.
More detailed information on the Cacao Spirit, how to craft a Cacao Ceremony and also on Contraindications can be found in CACAO IN CEREMONY
PREPARING CACAO

To me, Cacao is a sensual experience. There are many ways to prepare it, I prefer a creamy and silky cacao that appeals to all senses, therefore I use a blender, a molinillo or a bamboo matcha blender.
Serap's recipe:
10 - 25g finely chopped cacao paste

100 -125 ml hot water

Natural sweetener to taste

Vanilla, cinnamon, cayenne pepper
Boil the water and let it cool down. The amount of water is a matter of taste - the less you use, the creamier your chocolate will be. Blend it well. Add natural sweetener and spices to taste. In order to get the cacao creamy and frothy, the Mayans had a sophisticated preparation technique that involved pouring the cacao several times from one jar into another from a high altitude. In modern day, a blender will do. In Mexico, a Mollinillo has also been used.
ANOTHER WAY OF PREPARATION
Put the desired amount of Cacao into a pot. 

Add the desired amount of water.

Heat it up slowly and stir it until the paste melts.

Add spices and natural sweetener to taste
SPICES & SWEETENERS
Vanilla and cacao love each other, some consider the two as "cosmic lovers". Their combination in a cacao drink has a long history. Vanilla is the only orchid plant that produces fruits. It grows on trees such as the cacao tree.

Cinnamon combines well with cacao. It is a hot spice and activates the fire.

Chili promotes the absorption of cacao into the bloodstream. It also activates the fire.

Cardamom goes well with cacao.

Nutmeg or maca in combination with cacao seem to have an aphrodisiac effect.

Coconut sugar is delicious for sweetening.

Agave and cacao go very well together.

Honey is great, but not vegan (to be considered in mixed groups).
STORAGE & SHELF LIFE
We recommend that you store your Cacao in a glass or air-tight container after opening the package. Keep your cacao in a dry and dark place, like a kitchen cabinet. Refrigeration is not recommended. Cacao melts at body temperature. A white film can occur on the cacao block which is just melted and resolidified cacao butter. Cacao can be stored for about three years or even longer. 
AND HERE'S A LITTLE TUTORIAL FROM OUR CACAO LOVER EXPERIENCE