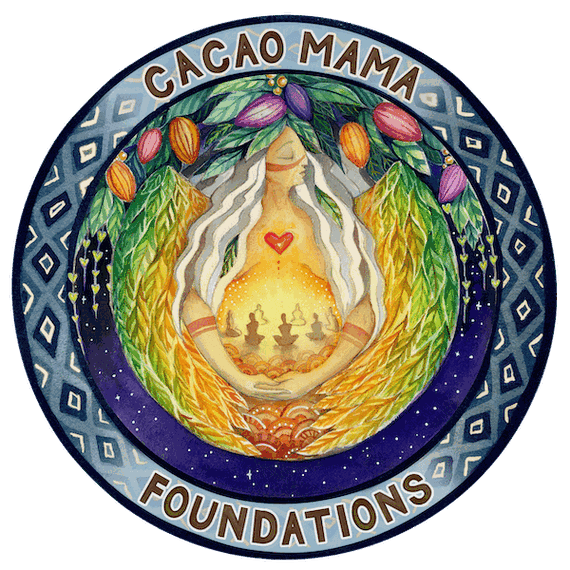 Cacao Mama Foundations
The Art of Sacred Cacao 
everywhere & anytime
Mini-Course · In English
CACAO MAMA FOUNDATIONS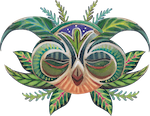 THE INVITATION
You've experienced your first Cacao ceremony and feel magically called to explore the principles of the ceremony more deeply, or you haven't experienced a Cacao ceremony directly yet but feel miraculously called by Cacao and can't even explain why? Don't worry, we feel you! We have designed Cacao Mama Foundations to share the basic principles of a cacao ceremony and would like to guide you into the basics, preparation, alchemy and a meditation to connect with the soul of Cacao.
THE MINI COURSE
Cacao Mama Foundations is a pre-recorded downloadable introductory course leading you into to the art of Sacred Cacao. Cacao Mama Foundations is composed of a three-hour audio guide, a PDF booklet in which we look at the structuring principles of a cacao ceremony and explain the key elements, such as setting intentions, creating sacred space, and what you do with the ceremonial cacao once it arrives on your kitchen table (preparation, storage, handling).
ABOUT SERAP
Cacao Mama was founded by Serap Kara. Serap's teaching has been rooted in dedicated service to Cacao for more than a decade, and she shares deep wisdom and a global perspective. Her approach is earth-rooted and stellar, warm, kind, and supportive. Serap creates finely-tuned spaces and offers avenues to connect with Spirit, be in Ceremony and trust our unique medicine ways and expand into a greater harmony so that we remember: we are always in ceremony and we are the centre of it.  
The spiritual dimension is the subtle vibration that gives form to what we know as Cacao. It includes all aspects of the plant throughout time and space. It is like the soul of the plant.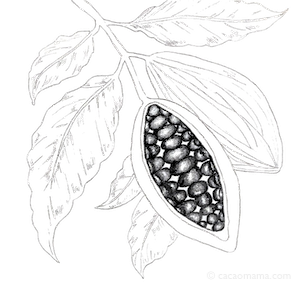 Cacao Mama Foundations is a pre-recorded introductory course composed of three hour audio recordings, a pdf booklet and a guided meditation. All course material is provided for download.
The Cacao Ceremony · Audioguide
Theobroma Cacao, the Cacao tree & varieties

Cacao alchemy & preparing Cacao
From Mexico  to Europe · The journey of Sacred Cacao 

Introduction to the main stages of ritual and ceremony

The three main stage of rituals, the role of intention and sacred space
From the Cacao Mama Apothecary - The Art of Cacao booklet
Key nutrients explained
Amount & contraindications
Preparing Cacao for ritual purposes, spices & flavours
Use, storage & handling 
The Spirit of Cacao · Guided Meditation
A guided audio meditation by Serap Kara to meet the Spirit of Cacao
would you like to listen to the first chapter?
INVESTMENT & VALUE
The investment for Cacao Mama Foundations is EUR 135. The fee includes:
The Art of Cacao booklet with 15 pdf handouts for download

3-hour audio guide 

including a 15 min guided meditation
Meet Serap KARA
Hello, my name is Serap and I welcome you! I'm a Medicine Woman, earth guardian, teacher and the founder of Cacao Mama and the Earth School.
I'm in service to Pachamama and the Cacao Mother, and have helped to open the consciousness for the Spirit across the borders of Europe. I've shared the space with people from all over the world and all walks of life in hundreds of ceremonies, medicine circles and learning experiences. I love to create finely tuned spaces for us to root into trust and receive permission, so that we may remember our natural state of Spirit connection and the way of ceremony to be in service to a greater harmony.
Cacao Mama is a guide and midwife for an awakened consciousness and I'm sharing her essence with our global community. Cacao Mama is for the lovers, the tenders, the teachers, healers, speakers and ambassadors in and outside of you. Cacao Mama's medicine heart beats in rhythm with Mother Earth. May you be guided while you remember your roots and trust your unique medicine way for weaving the golden threads for a peacefully connected global culture. May you offer your power and voice to speak up for the preciousness of life. 
If you wish to be informed about upcoming workshops, retreats and activities,
sign in for our monthly Cacaoletter/In Ceremony Magazine

©️ Serap Kara & Grit Siwonia
Cacao Mama is a midwife for an awakened consciousness and a commitment to take your place in the ever-present Ceremony called Life. Rooted in the golden heart of Mother Nature Cacao Mama is a guardian, a speaker, an ambassador and a bridge to the Cacao Collective. Cacao Mama offers a powerful medicine to come into alignment with your spiritual essence and cosmic vision to be in service to the invisible harmony that surrounds and informs us constantly. Access Cacao Mama's wisdom library to become a 'midwife' for a loving, heart-centred consciousness that calls to be anchored in this now.