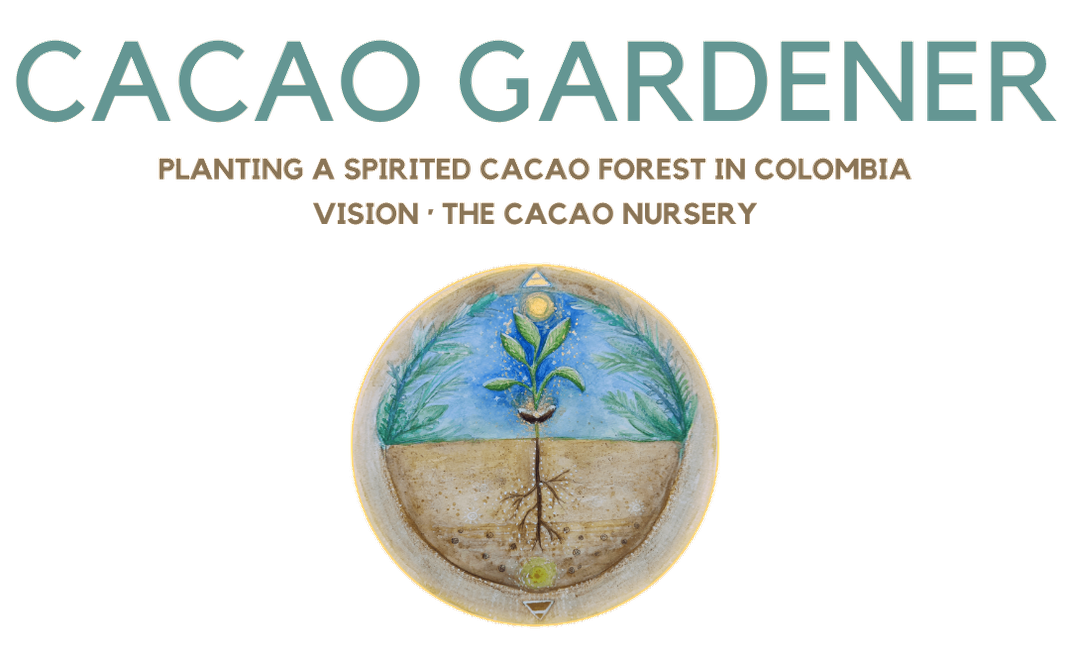 CACAO GARDENER VISION · THE CACAO NURSERY
01   Before the Beginning
02   Choosing the Right Seeds
03   The Cacao Nursery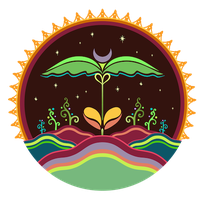 04   Nourishment, Roots & Cycles
05   A Messenger of the Heart
06   Growing a Cacao Tree at Home
Protection & NOURISHMENT
TEXT & Illustration by MARLEN MATTHÄUS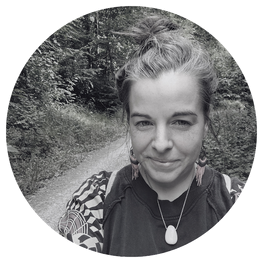 A small nest for the little plants. We keep them safe and take care of the Cacao seedlings until they are big enough to be transplanted in the forest. Then the forest takes over to nurture and protect the Cacao plants.
In circle, we give life force back to Pachamama. We keep our promise to protect life on earth. This energy is passed on to the Cacao plants and radiates pure life.
The nursery also lays the foundation for the energy of future Cacao and conveys our pure intentions towards Pachamama.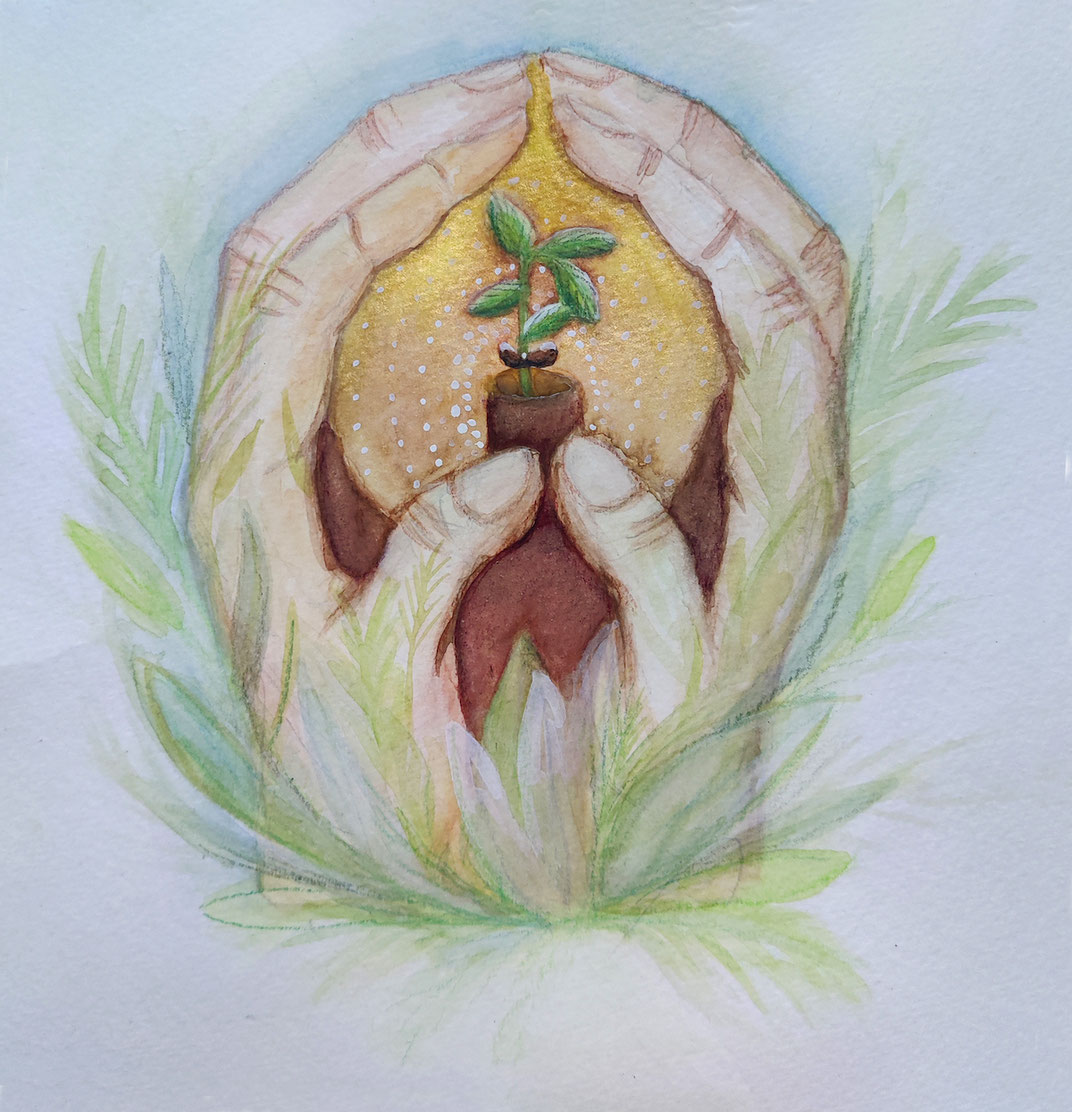 STRONG ROOTS
TEXT & IllustrationS by MARLEN MATTHÄUS
This picture symbolises the strong connection between heaven and earth. A strong vertical axis filled with of circulating energy.
A nourishing home offered by Mother Earth – providing important nutrients as well as the energy and memory of the Earth. The taproot growing down deep into the ground, connecting with the wisdom of the Earth. The plant takes a firm hold and grows roots. A grounding and calming energy full of strength.
The sky and the cosmos point towards infinity. A cosmic knowledge that is transmitted to the Cacao plant. Protected by the jungle. The plants also represent the rich diversity of the jungle as well as pure life. A vibrant, light and airy energy.
For me, the picture also symbolises the possible effects of Cacao. Her energy can be light and playful. Or she can enter the body as a grounding, strengthening and balancing energy, for example.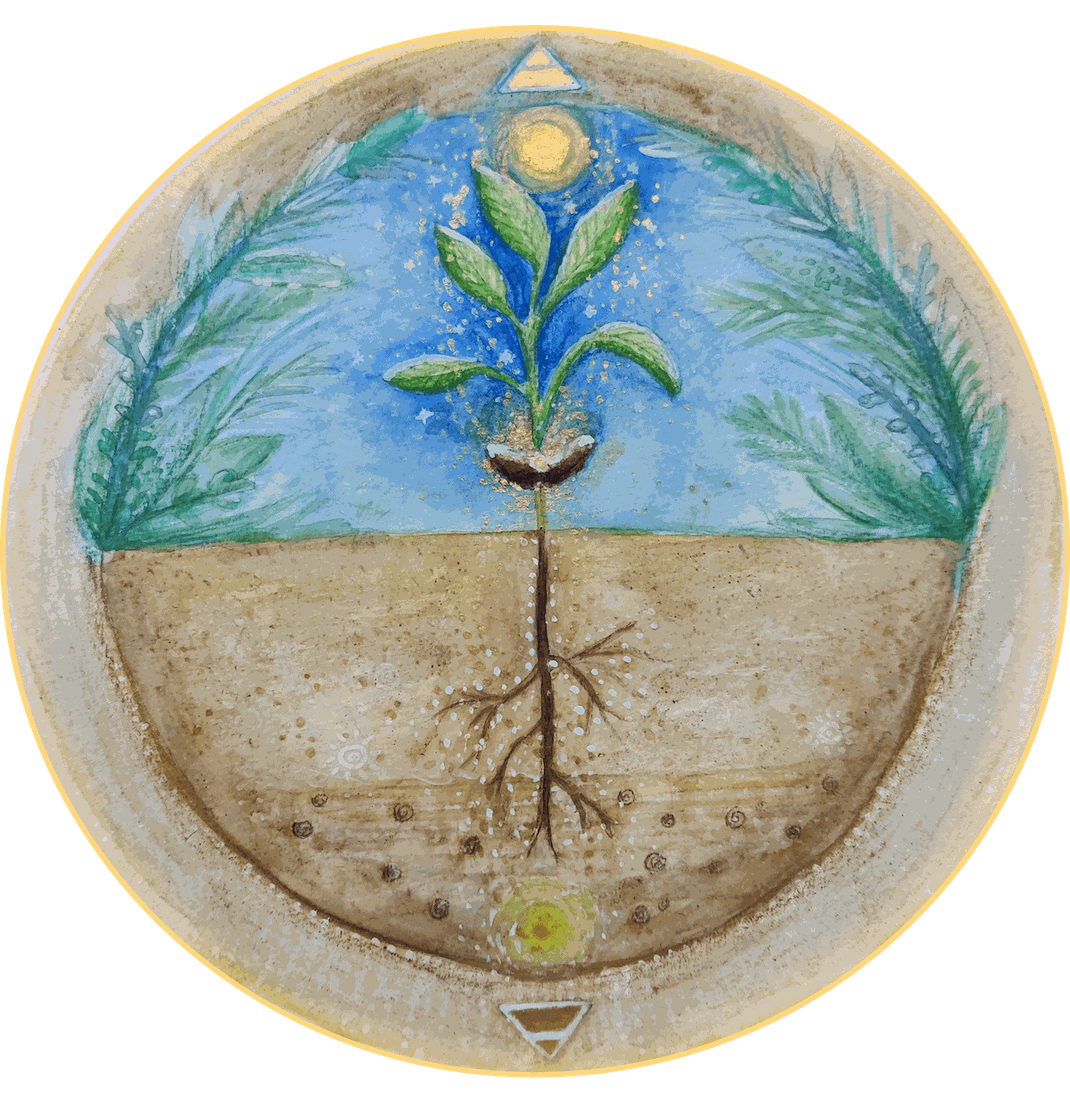 THE PLANTATION CYCLE
IllustrationS by MARLEN MATTHÄUS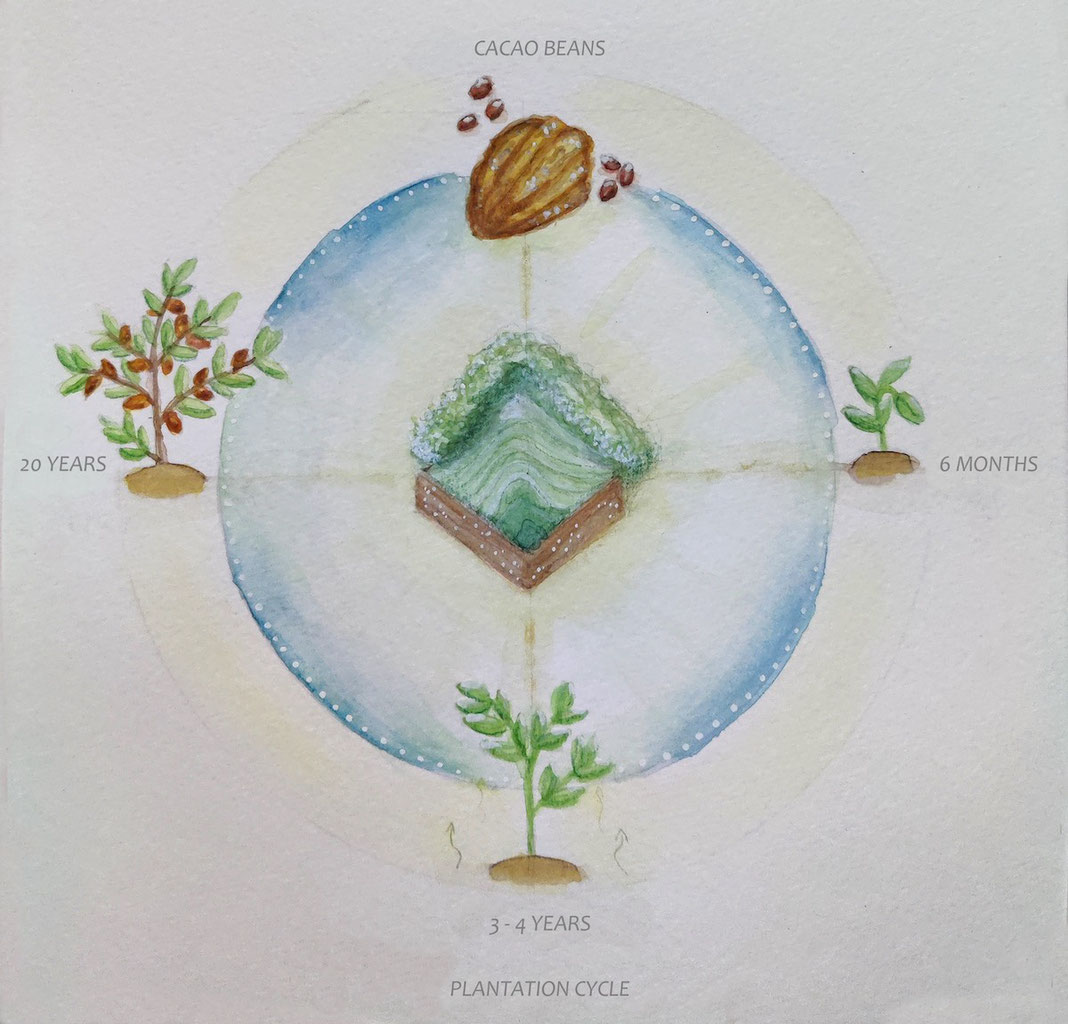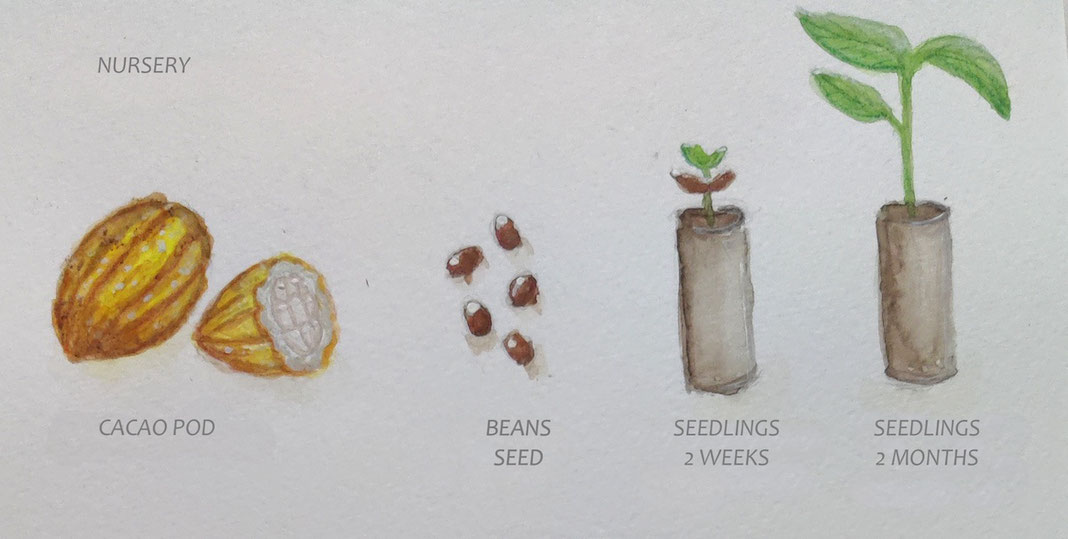 THE CACAO GARDENER VISION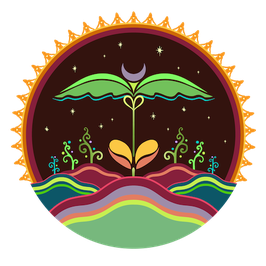 Plant a Cacao tree and help setting up an entire forest. Our initial goal is to secure 450 guardianships and beginning with the Spring Equinox 2022 nurse, establish and plant 1 hectare of Cacao forestry ecosystem with a total of 1,111 Cacao trees, 1,000 plantains and 130 oak trees that serve as mother shade trees to the Cacao. This is gonna be an exciting journey and you are invited to be part of every step from seed to Cacao tree. 
Within five years we intend to help planting altogether 11,110 Cacao trees, 10,000 plantains and 1,300 oak trees adding up to 12,410 trees on 10 hectares of land. It is our intention to seed - with every planted tree - blessings, consciousness and an environment that allows us to put our hands into the soil and feel deepest kinship with the natural world.
THE CACAO GARDENER MAGAZINE IS A CO-CREATION OF CACAO LOVERS, GUARDIANS & GARDENERS WHO HAVE EMBARKED ON A CACAO GARDENER JOURNEY AND WEAVE INTo THE VISION OF A SPIRITED CACAO FOREST ♥︎