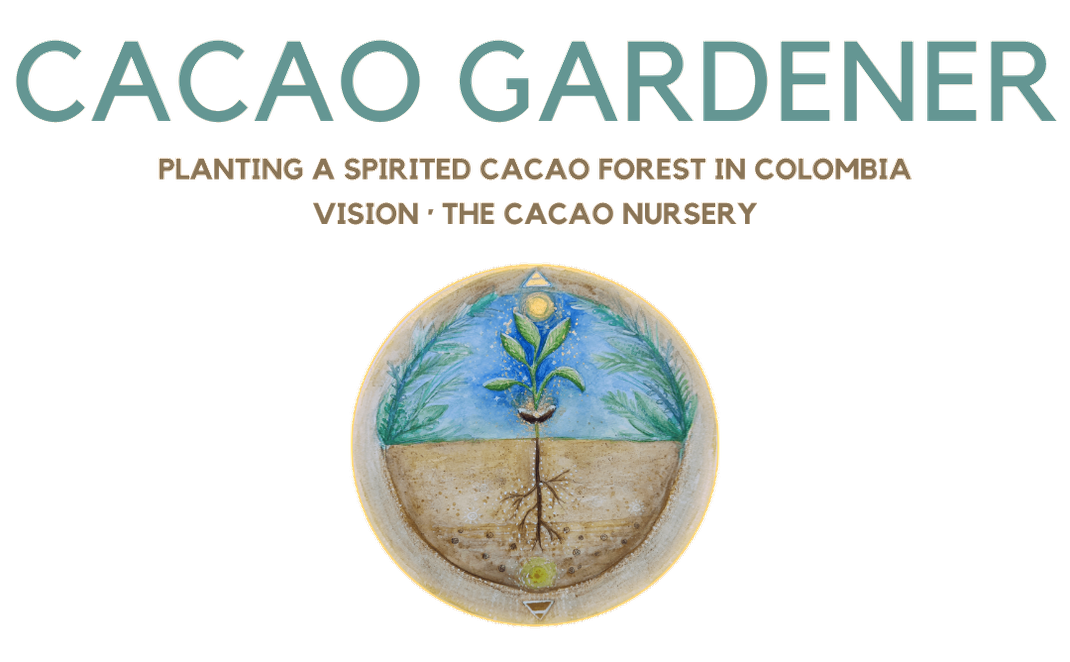 CACAO GARDENER VISION · THE CACAO NURSERY
01   Before the Beginning
02   Choosing the Right Seeds
03   The Cacao Nursery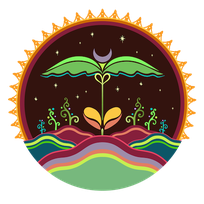 04   Nourishment, Roots & Cycles
05   A Messenger of the Heart
06   Growing a Cacao Tree at Home
THE CACAO NURSERY
TEXT by GABRIELE DETSCHMANN complemented by Ricardo's invaluable practical knowledge · Pictures By Ricardo Leyva
The Cacao Nursery is similar to other tree crop nurseries: it is designed as a temporary location for Cacao seedlings to grow into healthy young trees in a protected environment. This gives them a better chance at survival until they are ready to join a biodiverse forest. To me, there is something remarkably peaceful about contemplating the concept of the Cacao nursery, a place that is all about new life, growth and care-taking: where new Cacao trees are being born and kept safe, where tiny organisms are being cared for and properly nurtured so that one day, they will become full ecosystems in their own right. 
Creating an Enabling Environment – The Nursery Site
Since Cacao is native to the rainforest, it loves shade and needs quite a bit of watering.  When setting up a nursery for Cacao, it is therefore important to consider that the young cacao seedlings require ample shading, a moist soil (but not waterlogged), a comfortable temperature and protection from storm. The sheltered nursery at Sierra Divina lets about 80% of sunlight through with an average temperature of 24 ºC, it has easy access to clean water for irrigation, and it is protected from strong wind.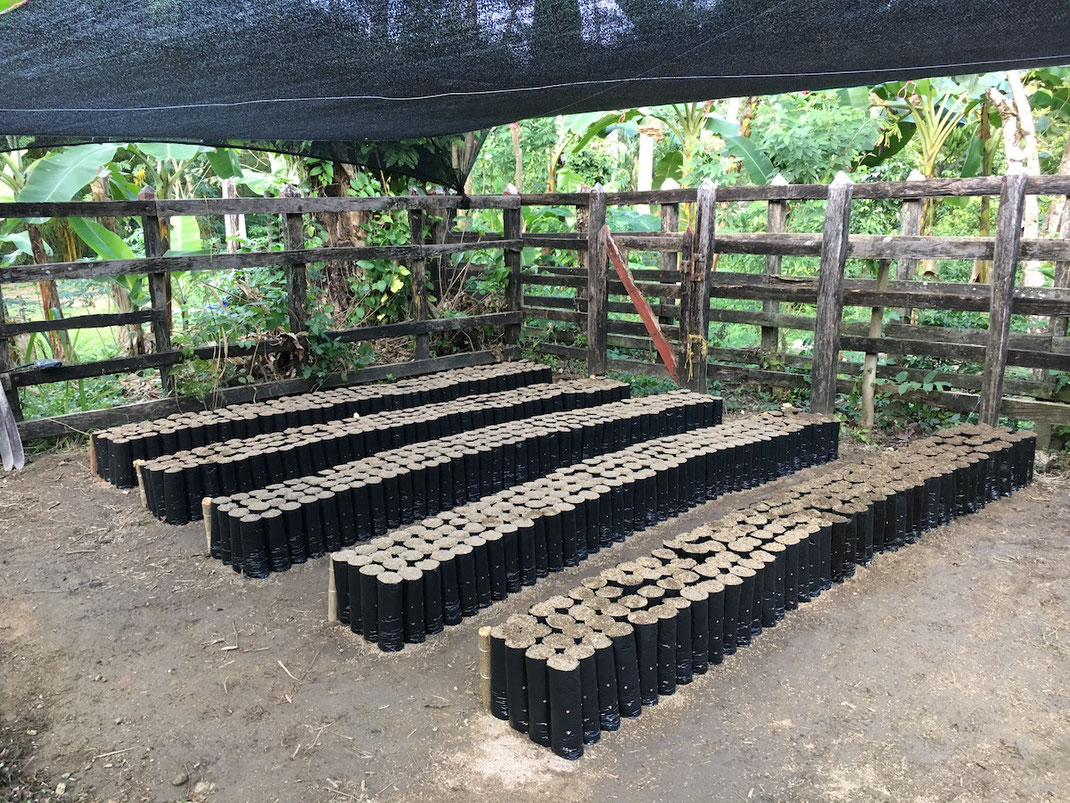 From Seed to Tree: Raising Cacao Seedlings at Sierra Divina
The raising of new Cacao trees at the nursery begins at the same time as the sowing of shade plants, such as plantains. This process is normally started in May, four to five months before the rainy season so that the young Cacao trees are properly sheltered by their forest companions once they are ready for transplanting.
Cacao seeds are selected and fermented for about three days before they are put in their nursery beds (bags or containers filled with a nourishing soil mixture). Once a day, the uncovered seeds are gently watered by one of the workers, preferably before sunset so that the seedlings are kept moist during the night. It only takes two to three weeks until the young trees begin to emerge.
The worker checks the seedlings regularly by hand and carefully removes the seed hull, in case it hasn't fallen off, and to stimulate the growth of the plant. Once the first leaves appear, the seedlings are fed with organic fertiliser to provide them with the nutrients essential to healthy growth. Since young Cacao trees are still very sensitive to sun and predator insects, the workers also apply natural pest repellents made from chili pepper every three to eight days.
After three to five months (depending on the climate), the young trees are ready for transplanting. They are around 50cm tall when their life in the forest begins. 
One of Cacao Gardener's guiding principles is to observe and genuinely engage with the plant and the forest at all stages, and to make adjustments based on the feedback we receive. We work at a pace that allows us to see our impact on nature and to learn from it. This has led us on a search for a sustainable alternative to plastic seedling containers. Like many other tree planting organisations and farmers, (black) polybags were used at the Sierra Divina nursery for the pilot project. These plastic bags are now replaced by biodegradable and compostable containers ("Jiffy Pellets") made from organic materials, like coconut. Unlike plastic bags, these containers can be transplanted directly into the ground – which means no waste and less stress for the young trees. As the Sierra Divina forest continues to grow, so do we so that eventually, each element within the forest ecosystem contributes to others and receives from others to thrive.   
THE CACAO GARDENER VISION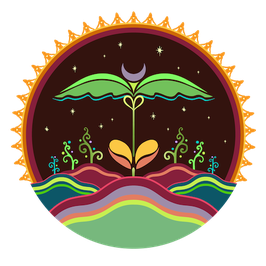 Plant a Cacao tree and help setting up an entire forest. Our initial goal is to secure 450 guardianships and beginning with the Spring Equinox 2022 nurse, establish and plant 1 hectare of Cacao forestry ecosystem with a total of 1,111 Cacao trees, 1,000 plantains and 130 oak trees that serve as mother shade trees to the Cacao. This is gonna be an exciting journey and you are invited to be part of every step from seed to Cacao tree. 
Within five years we intend to help planting altogether 11,110 Cacao trees, 10,000 plantains and 1,300 oak trees adding up to 12,410 trees on 10 hectares of land. It is our intention to seed - with every planted tree - blessings, consciousness and an environment that allows us to put our hands into the soil and feel deepest kinship with the natural world.
THE CACAO GARDENER MAGAZINE IS A CO-CREATION OF CACAO LOVERS, GUARDIANS & GARDENERS WHO HAVE EMBARKED ON A CACAO GARDENER JOURNEY AND WEAVE INTo THE VISION OF A SPIRITED CACAO FOREST ♥︎