Posts tagged with "cacaoguardian"
---
Earth School Training
 · 30. September 2019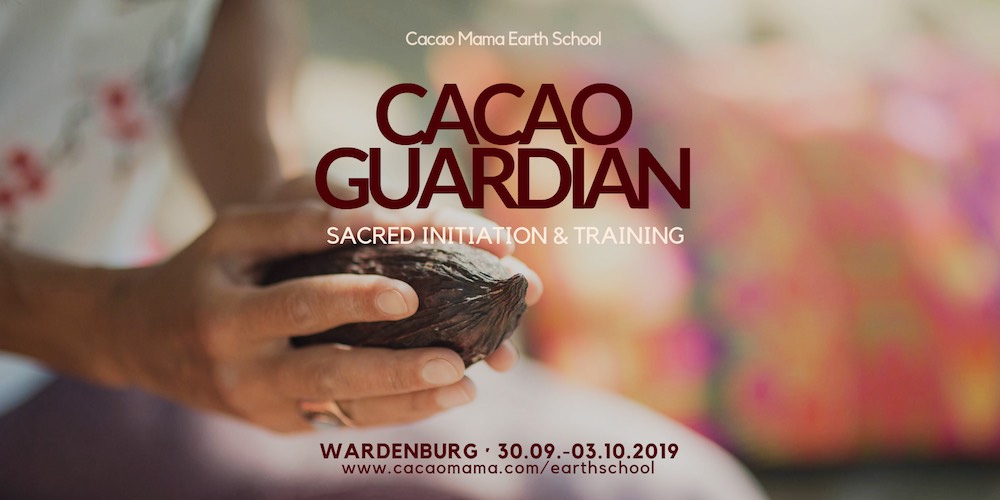 Cacao Guardian ist eine Einladung von Mama Cacao selbst, die als Botschafterin der Welten zu uns sprechen möchte, in ihre Lehre einzutauchen und das Leben, die Rhythmen und Gesetze der Natur aus den Augen ihrer kosmischen Intelligenz zu betrachten. Erfahre in diesem 4-tägigen Initiierungsritual die Kraft und die Weisheit von Kakao und wie die Regenbogen-Medizin wie ein Konzentrat wirkt, das dich in deinem Kern berühren und sich in sanften, kraftvollen Wellen in deine Realität ausdehnen möchte.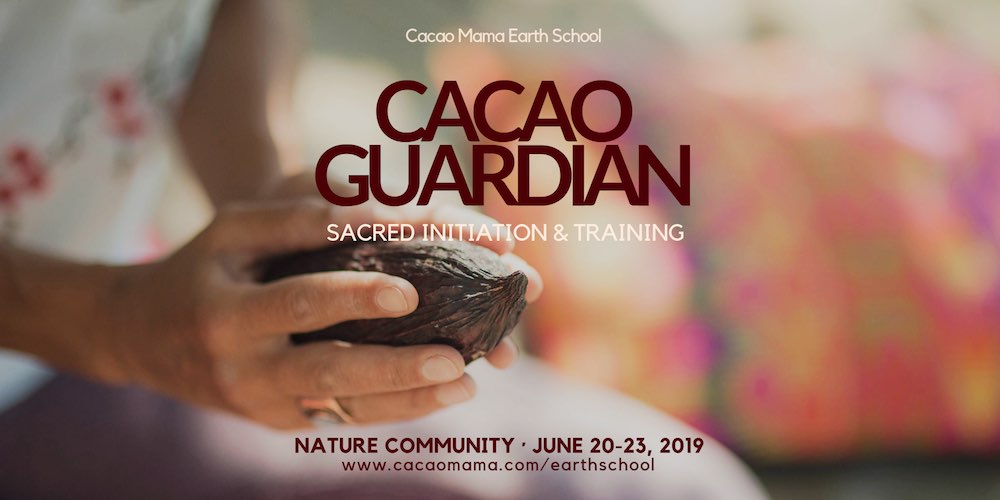 Cacao Guardian is an invitation from the Spirit of Cacao, a dedication to the wisdom of master & teacher plants; to empower lightworkers, healers, yogis & bodyworkers with sacred initiations, tools, plant wisdom & alchemy to hold a sacred cacao ceremony for yourself and in your community.