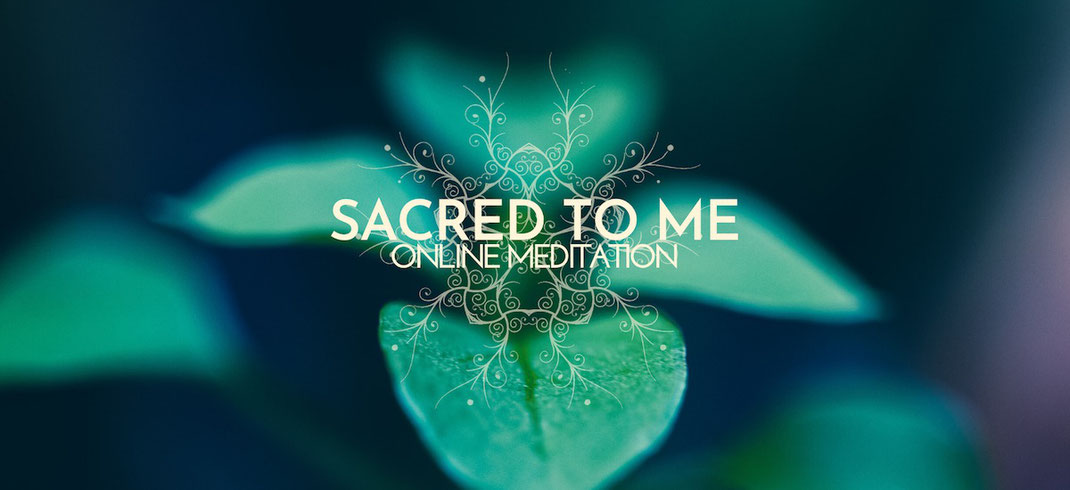 Renewing our relationship with the
Elders, the Earth Mother & Spirit
with Serap Kara
Mother Earth heals and nature recovers. This is a time of deep renewal. 
Time to breathe.
You may ask yourself: What is Sacred to me?
Let's come together in circle and prayer, to receive root and earth wisdom from the Elders,
the Spirits of Nature & Mother Earth. You are loved.
You are welcome to prepare a cup of Cacao ♥︎ 
UPCOMING DATES
 There are no dates scheduled at the moment.
Sign in for my monthly earthletter.
---
DETAILS
---
We meet on Zoom
https://zoom.us/j/167981365
Meeting-ID: 167 981 365
Donation
You are welcome to make a donation via
PayPal to me@serapkara.com quote: Sacred To Me using the friends & family option
or via Bank Transfer IBAN DE69430609671139829601 using 'Donation Sacred To Me' as reference. 
Sacred To Me
A dear medicine sister, mother & grandmother is in need of financial support due to illness. I am forwarding your donation to support her recovery. Because she is sacred to me.
Past meditations
Saturday, May 9th・Grounding into Earth
Saturday, May 2nd・Mycelium Network
April 29th・Songs from the Elders
April 25th・Spirits & Guides
April 22nd・The Soul of the Earth
April 18th・Compassion
April 15th・The Tree of Life
April 11th・Nestling in the Womb
April 8th・The Violet Flame
April 4th・Belonging
April 1st・Inside the Crystal
March 28th・The Galactic Sun
March 25th・Message from the Great Mother
 March 21st・Meeting the Elders
---
Message from the Council of 13 Indigenous Grandmothers
---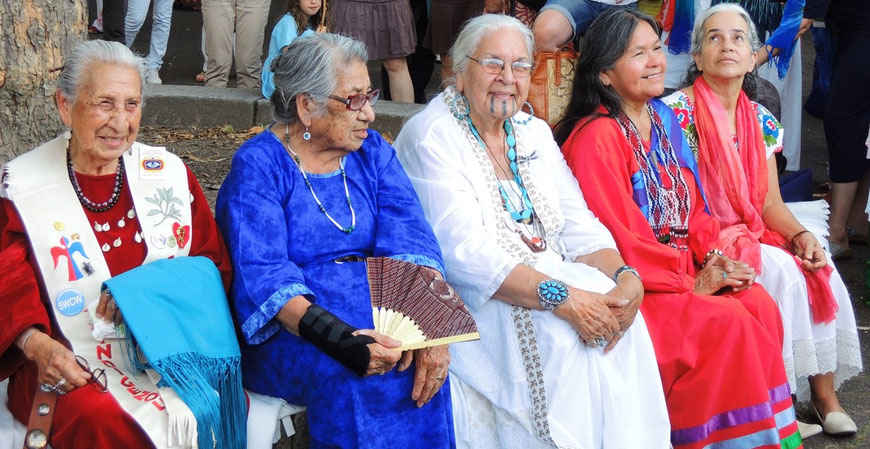 'As you move through these changing times… be easy on yourself and be easy on one another. You are at the beginning of something new. You are learning a new way of being.
You will find that you are working less in the yang modes that you are used to. You will stop working so hard at getting from point A to point B the way you have in the past, but instead, you will spend more time experiencing yourself in the whole, and your place in it.
Instead of traveling to a goal out there, you will voyage deeper into yourself. Your mother's grandmother knew how to do this. Your ancestors from long ago knew how to do this. They knew the power of the feminine principle…  and because you carry their DNA in your body, this wisdom and this way of being is within you.
Call on it.
Call it up.
Invite your ancestors in.
As the yang based habits and the decaying institutions on our planet begin to crumble, look up. A breeze is stirring. Feel the sun on your wings.'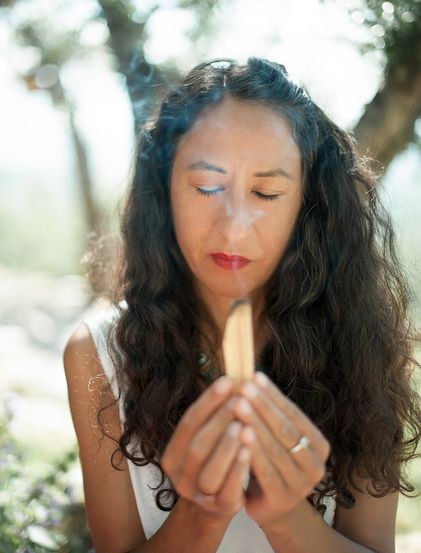 Hello dear. My name is Serap, I'm a Medicine Woman, Earth Guardian, teacher and Cacao Lover. My love for Spirit was initiated by an encounter with the Cacao Spirit in 2011, which led me onto the path of healing arts studies and remembering. This was followed by an intense study of global resources, energetic healing and Earth inspired wisdom from across many cultures. In this Earth cycle, Cacao lead me to connect with my Anatolian shamanic medicine tribe, where I source my power from. My medicine heart beats in rhythm with Mother Earth. I founded Cacao Mama & the Earth School to be a bridge between Earth and Cosmos, to serve the Great Intelligence and the Ancient Ones for the generations to come. I love to create finely tuned healing experiences in order to assist people in aligning with their inner gold I look forward to sharing the space and this journey with you!