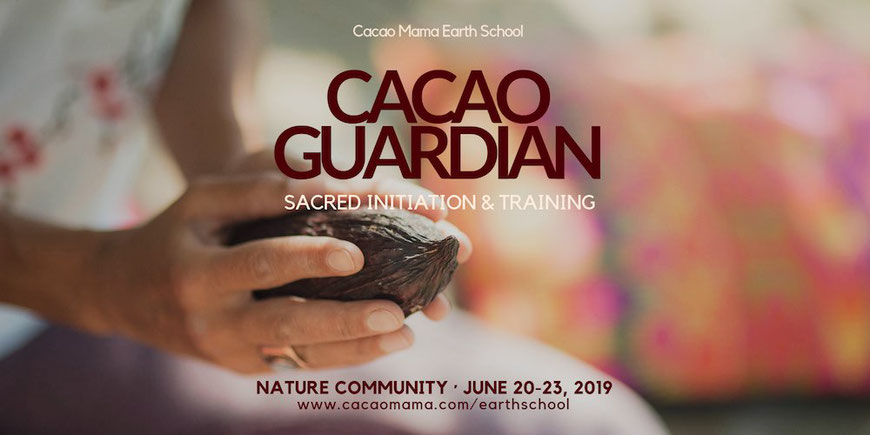 CACAO GUARDIAN
Sacred Initiation & Training
Solstice Edition
Schönsee · Nature Community
Southern Germany
20th - 23rd June 2019
In English

Cacao Guardian is an invitation from the Soul of Cacao, who as a mediator of the worlds wants to speak to you, to invite you to immerse yourself in her teachings and to see life, the rhythms and laws of Nature through the lens of her cosmic intelligence. In this 4-day initiation ritual, experience the power and wisdom of Cacao and how the Rainbow Medicine acts with purpose, with the aim of touching you at your core, and unfolding in gentle, yet powerful waves into your reality. Let yourself be guided as you begin creating a powerful heart center for yourself and others.
THE INTENTION
---
The Maya verb chokola'j means "to drink chocolate together".
The Maya and Aztecs revered Cacao as a sacred plant and offered it in shamanic, ceremonial and religious contexts. For many years, these sacred attributes of chocolate have been veiled. Now Cacao enters our reality with a whole new power - a Cacao Ceremony. Offerings us in these troubled times, a warm center in which we, beyond cultural, religious and political agenda, can experience ourselves as children of this Earth again. People around the world gather around Cacao to remember, to connect, and to find their way back to their roots and through them back to their Earth Tribes.
In a ceremony, we connect with ancient, sacred rites to express our belonging to nature, we create a shared heartbeat, to serve all life and to find balance between taking and giving. Described as a Rainbow Medicine and Medicine of the Soul, the Spirit of Cacao is a mediator between the worlds. Deeply at home with the Shamans of the Earth, its consciousness extends to the stars and into the cosmos to transmit wisdom along the Tree of Life and constantly guide the balance. Cacao offers us a powerful centering force in which the power of transformation is already applied.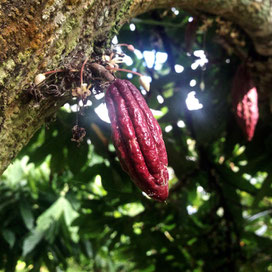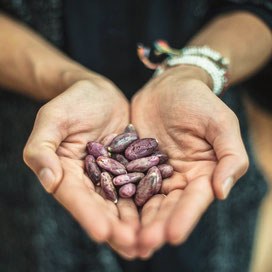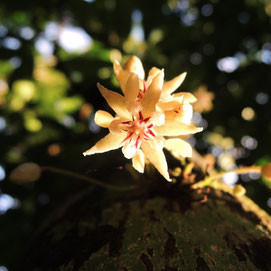 CACAO GUARDIAN
---
Cacao Guardian is an expression of deep love and respect for the wisdom of the master and teacher plants, the cosmic intelligence of Cacao, the teachings of indigenous peoples, the knowledge of Mother Nature and the infinite power that surrounds and flows through us. 
Cacao Guardian is an invitation from the Soul of Cacao, who wants to speak to you, to invite you to immerse yourself in her teachings and to look at life, the rhythms of nature & the laws of life through the lens of her cosmic intelligence. For the Great Mother calls upon her guardians, speakers, dreamers and healers to overcome their sense of separation, to once again understand themselves as part of the cosmic matrix and to speak up for life. We hold the keys to this transition in our hearts.
In this 4-day initiation ritual, experience the power and wisdom of Cacao and how the Rainbow Medicine acts with purpose, with the aim of touching you at the core, and unfolding in gentle, yet powerful waves into your reality. Let yourself be guided as you begin creating a powerful heart center for yourself and others.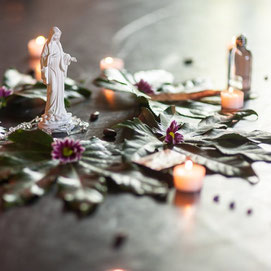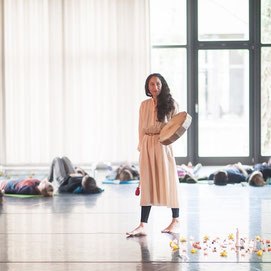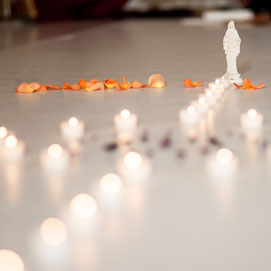 Explore through the magical story of Cacao
the teachings of master and teacher plants

the timeless group consciousness of Cacao

the history, myths and legends around Cacao

how Cacao acts on the physical, spiritual and emotional body

the cooperation and alchemy with other disciplines (dance, yoga or breath work)

its important messages for our current time

how Cacao acts as a messenger for the Earth Mother

the significance of Ceremony as a new spiritual & social centre

how to create a loving, transformative and well grounded Cacao experience

sacred tools for your rituals, meditations and ceremonies

an expansion in your personal and professional work
Cacao invites you to
connect deeply with the plant kingdoms

create a fine access point to the powers of Mother Nature

remember your belonging to the Earth Tribe

activate your heart-center while experiencing the power of community

stand strong in your individuality & remember your gift for the community

understand the bigger picture and experience a powerful expansion of your being

invoke a personal plant-relationship that furthers your soul path

deepen your relationship and get to know her in all her essence

receive a sacred initiation from the Spiritkeeper

explore how you become a Guardian of Cacao
CURRICULUM
---
After setting the structures of the training we will explore:
PLANT CONSCIOUSNESS
Introducing the basic principles of communicating with plants

The cosmic intelligence of master and teacher plants

Currents of our time - global and urban shamanism

Messages of the plant world in the eternal cycle of nature

Means of access and ways to work with teacher plants

The Cacao Ceremony as a global phenomenon

Cacao, a shamanic teacher plant and keeper of ancient, sacred wisdom

How the plants are calling for help - courses of action
CACAO ALCHEMY
History & legends around Cacao

Religious, shamanic and ceremonial use from the Maya time until today

The different roles and embodiments of Cacao throughout time

Superfood properties and key nutritional components and their effects on body, mind, heart and soul

Cacao's journey from seed to chocolate

The economic, ecologic & social structure of Cacao farming

The dark side of chocolate

Preparation, storage and handling of ceremonial Cacao

Cacao's partnership with disciplines such as dance, breathwork, massage & yoga

Contraindications
SACRED SPACE & RITUAL
The Dream Weave - how everything is connected

The geometry of the sacred space

Basic principles to create a blueprint for a safe, well grounded and harmonious experience

Techniques for guiding participants through the experience

Opening, holding and closing the sacred space
SACRED CACAO CEREMONY
Together we will prepare the Cacao Ceremony, set up the sacred space, activate the Cacao with songs, prayers and good intentions, to then receive a communion with the sacred teacher plant Cacao in an initiation ceremony.
LEADERSHIP
The Way of Council

Your role as a Guardian of Cacao

You and Cacao as messengers of the Earth Mother

Walk your talk - living from a place of authenticity and transparency

How we cultivate wisdom together

The art of setting up ceremonies as circles of light

Your relationship with Cacao as a unique signature

Embodying leadership - courses of action
YOUR GUIDE
---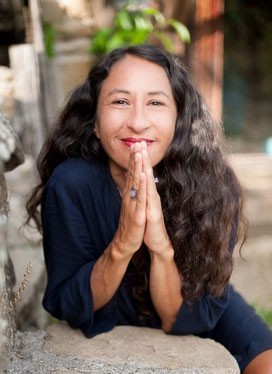 I'm Serap, a traveller, Earth speaker, healer, student of the inner gold path and guardian of the Cacao Spirit. My love for plants was initiated by a spiritual encounter with the Spirit of Cacao in 2011, which led me onto the path of sacred plant studies. This was followed by an intense study of global resources, energetic healing and Earth inspired wisdom from across many cultures.
My medicine heart beats in rhythm with Mother Earth. I love to create finely tuned healing experiences in order to assist people in aligning with their inner gold. Since founding the Cacao Mama Earth School, I became a student, learning from plants, trees and nature spirits and sharing my insights in ritualistic learning experiences.
The Earth School is about harvesting the messages found in the soul of nature, cultivating wisdom together and offering our voice to speak up for the preciousness of life. 
Meet Diana, our lovely ambassador & host in the Nature Community
---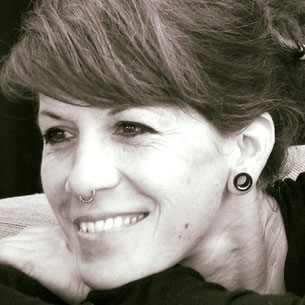 THE INITIATION & TRAINING
---
Thursday, 20th June 2019 ᐧ 10 a.m.
Sunday, 23rd June 2019 ᐧ 5 p.m.
4-day intense
In English
Schönsee, Southern Germany
Daily Schedule
10 a.m. - 6 p.m.
(Sunday til 5 p.m.)
10 - 10.30 
Morning Invocation
10.30-12.30
Teachings
12.30 - 2.30 p.m. 
Lunch & Break
2.30 - 5.30 p.m.
Tools, Techniques & Practice
5.30 - 6.00 p.m.
Reflection & Sharing
6.30 p.m.
Dinner
 Please note
You shouldn't work with ceremonial doses of Cacao if you are taking antidepressants or have a serious heart condition. Ceremonial doses of Cacao are also not recommended in cases of high blood pressure or epilepsy.
YOUR INVESTMENT
---
Tuition Fee
EUR 675
includes a shared Cacao Ceremony, an initiation ceremony, knowledge transfer, meditations & energy work,
plus The Sacred Cacao Ceremony workbook & Cacao Mama Certificate. 
Accommodation, food & transfer is not included.
NATURE COMMUNITY IN SCHÖNSEE
---
Our 4-day training will be held in the Nature Community, embedded in Nature and close to the Czech Republic. The Nature Community regards itself as a model for a culture of cooperation, investing in trust building methods. The extensive grounds are used as a focal point for change both inside and outside. The Nature Community is a vegan house, offering delicious home cooked meals. Additionally if offers a wellness area, an outdoor fire place and a fantastic landscape at the edge of a forrest.
ACCOMMODATION
---
Cacao Guardian starts Thursday, 20th June 2019 ᐧ 10 a.m.
and closes Sunday, 23rd June 2019 ᐧ 5 p.m.
Arrival on Wednesday
It is possible to arrive on Wednesday. 
4 days/3 nights including full-board vegan food and accommodation at Nature Community:
EUR 252 ⊹ Single Room
EUR 237 ⊹ Double Room
EUR 162 ⊹ Dorm
The dorm
When choosing the dorm, you need to bring your own sheets.
Alternatively you can rent a set at Nature Community. 
The House offers ...
a dining room with an outdoor terrace, a lobby with an open fireplace, a library, its own chapel,
a sun terrace & spacious outdoor areas, a forest nearby.
Wellness Area
The Sauna can be booked separately. 
How to get there:
The Nature Community is located in Schönsee, in the Nature Park Oberpfälzer Wald at 700 m altitude, 6 km from the Czech border and far away from bigger cities. We are located between Munich (210 km) and Prague (180 km), Regensburg (90 km), Pilsen (90 km) and Nuremberg (130 km).
From  Munich Airport
You can take the train from Munich airport to Nabburg or Schwandorf (a direct line from Munich central station).
From there Nature Community offers a private transfer (EUR 20 per person)
Munich Airport to Nabburg by train around 2:10 hours - pick-up takes an estimated 35 min
Munich Airport to Schwandorf around 2:00 hours - pick-up takes an estimated 45 min.

Voices
---
Die Initiation war für mich magisch und ich war sehr berührt und beeindruckt, wie ich mich wieder voll mit meinem Herzen verbinden durfte. Ich fühlte mich sehr bei mir, sehr angekommen und geerdet. Wie schon lange nicht mehr. Besonders beeindruck hat mich die Kraft und Wirkung der heiligen Mama Cacao Pflanze. ♥︎ Cristina
Die für mich kraftvollsten teachings waren die "geerdeten" Momente. Die Auseinandersetzung mit der Herkunft und was alles dazu gehört, bis diese wunderbare Frucht in unsere Hände fällt. Diese ehrliche Auseinandersetzung hat mir gezeigt, was ich gerne weitergeben möchte im Namen von Cacao. Zu den kraftvollen Momenten zähle ich auch die Zeremonie. Eine wunderschöne Initiation, die mir gezeigt hat, wie stark, zärtlich und heilend diese Frucht in ihrer puren Form ist. ♥︎ Linda
I'm feeling more connected with my intuition, my roots and the universe , I'm feeling a deep connection with my  power. I observe everything with a finer eye a new detector or sense that alerts me when something is not true and it shows up somehow in my body. I'm feeling blessed, so grateful and happy after our Cacao Guardian experience, listening to my inner Self and feeling more connected with the messages of my soul and my path. New opportunities are showing up, new paths that show themselves without much effort. Thank you Serap for empowering us to step into our authenticity, to let behind the stories that don´t serve us, for your care, love, passion and knowledge. Thank you Cacao, my dear friend, for the heart opening, creativity fuel, warm up, for being so delicious. I love you. Thank you Mama Tierra, so happy to reconnect with you. ♥︎ Elena
Das Training war für durch und durch ein Geschenk, ein tiefgreifendes Erlebnis und eine grosse Ermächtigung für meinen Weg. Da die Teachings meistens "durch deinen Kanal mit der Pflanze" kamen, waren sie einfach wunderbar inspirierend und genau die richtigen Messages für unseren Gruppenkörper. Vieles war für mich nicht neu, eher eine Bestätigung und ein Wieder-Erinnern. Insbesondere meine Zugehörigkeit zum "Earth Tribe" war sehr prägend. Ich finde du hast den Spirit der Pflanze so tief in uns gepflanzt, seither habe ich eine grosse Hochachtung und Liebe für den Pflanzenspirit und fühle mich tatsächlich als Botschafterin/ Guardian für das Heilige in ihr. Danke für deinen Weg der bedingungslosen Liebe und des Dienstes für die Erde! ♥︎ Luzia
What a deeply moving and insightful week. Mama holds a strong, inclusive, grounded and loving space. Mammas passion and love for this plant medicine really touches you at the core. I feel very inspired to share Cacao and educate my small part of the world on the spiritual roots and darker side of the chocolate industry. This is the side that gets left out in ceremonies and I think its important to educate and empower people to make better fair trade decisions, awareness is everything and this course has opened my eyes and that is priceless! It is a responsibility I take seriously and feel the depths of cacao weaving its magic inside of me and excited to walk this path with cacao as an ally. This course was so much more than learning how to serve cacao. I truly understand what it means now to be a "Guardian of Cacao" what a great honour and privilege to be a part of the solution and healing of Cacaos spiritual roots. I am deeply grateful for this awakening and initiation. Thank you! ♥︎ Candice
⊹⊹ If you wish to be informed about upcoming courses, please sign in for our monthly newsletter ⊹⊹
REGISTRATION
---
INVESTMENT
EUR 675 Regular price
Includes one shared Cacao Ceremony, an initiation ceremony, knowledge transfer, meditations & energy work, plus The Sacred Cacao Ceremony workbook & Cacao Mama Certificate
TERMS & CONDITIONS
With the submission of this registration form, you receive a confirmation within 1-2 days that a place is reserved for you. With the transfer of the tuition fee, your participation is confirmed as obliging and the place is firmly booked for you.
In case of cancellation, I reserve the right to retain a processing fee of EUR 50,00. In the case of a cancellation 4 to 3 weeks before the start of the event, 50% of the tuition fee has to be paid, from 3 weeks before the start of the seminar 100%. Decisive is the date of receipt of the withdrawal declaration via email. You have the possibility to name a substitute participant.
This is an educational event. The nature of the work is such as to include deep personal processes of an introspective and meditative kind. Participants are responsible for taking care of their own processes and their own wellbeing at all times, as this training is not intended as a therapeutic space of any kind. The participation, including the arrival and departure, are at participant's sole risk. The instructor is not liable for damages of a spiritual, physical, psychological or material kind.
For further communication, please add happy@cacaomama.com to your address book.