A five-week online Cacao Weaving Circle to inspire ceremonial practice
September 27 - October 25, 2022 · 7pm CEST
With Serap Kara
CACAO CIRCLES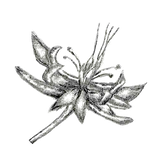 As you invite sacred cacao to your circles, you may wonder how to connect respectfully with the cacao collective and at the same time refine your practice and create a harmonious circle. How can you prepare the Self, the space and the experience? What are meaningful ways to serve the medicine? How can you assist the integration of the experience? Join us in a beautifully practical course to explore common questions when holding space for others.
THE CACAO WEAVING CIRCLE
IS INTENDED AS A SPIRITED REFINING PRACTICE

People from all walks of life feel inspired to offer the sacred cacao medicine within their circles. Whether they invite Cacao to a yoga practice, to nature walks and immersions, women's circles or planetary/cosmic events they feel held and empowered by the Cacao Medicine. The Cacao Mother has become a global being assisting the awakening and helping people to connect with the forces of life. 
In the Cacao School we experience beauty and wisdom when we invite students to share their ways on setting up a ceremonial circle. The way one sets the theme, opens the space and masters specific phases within the ritual can be highly individual, however we will find connecting threads, a rhythm and heartbeat. Sharing experiences and practices with other people can feel soothing, encouraging and comforting for the individual practice. 
We honour Cacao as an ancient tribal teacher plant and keeper of sacred wisdom and honour the wisdom keepers. As a ceremonial centre, the Cacao Spirit offers gateways to reconnect with an invisible harmony that surrounds us. Our Cacao Weaving Circle is dedicated to refining your ceremonial practice with the intention to creating spaces of beauty, harmony and wisdom, spaces that honour Pachamama and the living world. 
© Cacao Mama by Grit Siwonia
FIVE WEAVING CIRCLES
Intuitively we know how to connect with the anchoring and harmonising forces of life. Performing a ritual is one energy wave, yet often, many rituals are tied together which are perceived as one. In this course we break down some of the key steps within a ritual and offer different perspectives.
1. PREPARATIONS

Finding beautiful and meaningful themes, setting the intention and the tone of your Cacao ritual.
Ways to prepare the self, the space and the Cacao energetically and physically.
2. THE CACAO RITUAL

Opening the Cacao ritual or ceremony.
Tuning in & introduction,  guest relations, cultures and beliefs. Rules & agreements in your space.

Invocation & Prayer.. 
3. RE-ENTERING THIS WORLD

Planning conscious time for integration and coming back.
Sharing as a medicine. In what ways do you wish participants to share? 
4. CACAO & DISCIPLINES

Feel prepared when combining ceremonial Cacao with other disciplines
 Intention and/or group size vs the amount
Ceremonial Cacao with families & during pregnancy
5. HIGHER LOVE

Connecting your circle with a higher purpose, honouring the Elders and wisdom keepers and thriving to bring Cacao's original medicine into the circle.
YOUR COMMITMENT & WHAT YOU'LL NEED

With your participation, you commit to taking a seat within our weaving council. In the council your voice and perspectives are valued. We will invite you to share experiences in the classroom and express your perspective.
The Weaving Circle is an invitation to strengthen your spiritual connection with the Spirit of Cacao so that you feel empowered to co-create a new relationship based on respect. 
For the live ceremonies you will need five servings of 15-35g ceremonial Cacao. Please bring a beautiful journal to this course.
The Cacao Mama Weaving Circle opens on September 27 and closes on October 25, 2022.
Five Live Sessions, every Tuesday evening
September 27

October 4, 11, 18, 25
Evening:  7 p.m. CET Berlin Time
New York 1 p.m. · London 6 p.m. · Istanbul 8 p.m.
INVESTMENT & VALUE

The investment for the five-week online journey to refine your ceremonial practice is EUR 225. The fee includes:
10 hours of live video circles with Serap Kara - recorded and made available afterwards

A 10% discount on Ceremonial Cacao in the Cacao Mama store throughout the course (September & October)

Invitation to the online classroom to meet practitioners & facilitators

Access to the course and materials until September 2023
ABOUT SERAP

Hello, my name is Serap and I welcome you! I'm a medicine woman, moon dancer, earth guardian, teacher and the founder of Cacao Mama and the Earth School. 
When I met the Cacao Spirit ten years ago she shared with me: 'We want to be golden again'. This has been Cacao Mama's mission since the founding in Spring 2014 and since then, I've helped to open the consciousness for the Spirit across the borders of Europe. I've shared the space with people from all over the world and all walks of life in hundreds of ceremonies, practices and medicine circles and love to create finely tuned healing experiences, so that we may remember our natural state of Spirit connection and the way of ceremony. 
Cacao Mama has become a midwife for an awakened consciousness and I'm sharing her essence with our global community. Cacao Mama is for the lovers, the tenders, the teachers, healers, speakers and ambassadors in and outside of you. Cacao Mama's medicine heart beats in rhythm with Mother Earth.
May you be guided while you remember your roots and trust your unique medicine ways for weaving the golden threads for a peacefully connected global culture. May you offer your power and voice to speak up for the preciousness of life.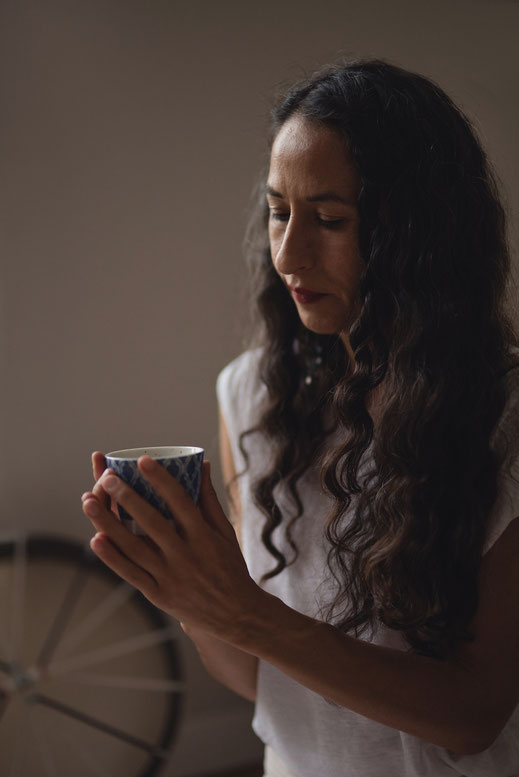 THIS COURSE CAN ASSIST YOU TO

⊹ inspire and refine your ceremonial practice
⊹ share experiences with Cacao practitioners & facilitators
⊹ ask questions and be witnessed
⊹ deepen your relationship with the Cacao Collective
⊹ feel into Cacao Mama's universal perspective on Cacao
THIS COURSE IS NOT FOR YOU IF YOU

WITH GRATITUDE TO
SACRED CACAO ♥︎
⊹⊹ If you wish to be informed about upcoming activities, please sign up for our monthly n

ewsletter

 ⊹⊹