---
A FIVE-WEEK ONLINE PROGRAM
TO CONNECT WITH SPIRIT
14th June - 19th July 2019
Much gratitude to you, that you are following the calling of your heart to connect with Spirit. Cacao Lover is a five-week guided online program offering you avenues to connect with the Spirit and the Soul of Cacao. The Spirit is an intelligent light form that exists beyond time & space, a vibration that can be accessed within, sharing timeless information. The practice of calling in a plant teacher during these transitional times may offer you guidance and a deeper understanding of the Self.
THE ⊹
INTENTION
In the past years more people have been called to work with the Spirit of Cacao. This calling is experienced as curiosity, a longing for more connection, a whisper in the heart or a strong direction to reconnect with Nature and Earth. I've also discovered that every person has a unique relationship with Cacao. Why is Cacao calling you in, and how may your response add to a larger picture?  
It is our intention to assist you with your connection to the Spirit. To understand your personal relationship with Cacao, and whether you want to initiate or deepen your friendship. Once you align with this unique vibration, it will become available to you. Journey with us into the universal teachings of Cacao!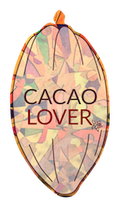 Over the course of five weeks we will explore the following themes:
ONE ⊹
WELCOME CACAO!
In week one we will tune into the vibration of Cacao, learn about its growth, then open to the Spirit and the Ceremonial use of Cacao. Create a Cacao with the intention to Welcome the Spirit of Cacao. 
TWO ⊹
THE SUN
In week two we will connect with the sun-related energies of Cacao and travel along the lines of history to learn from the Maya and Aztecs about the spiritual use. We will look into the medicinal properties and the 'group consciousness' and experience Cacao in Ceremony with the conscious mind.
THREE ⊹
THE MOON 
In week three we'll tap into the mystery, the unknown. We will open to the feminine qualities of Cacao, its traditional connection with the night, water and fertility, and open up for the many ways the Spirit speaks to us, through listening and intuition.  
FOUR ⊹
THE TREE OF LIFE
In week four we will examine the meaning of the Tree of Life, travel into the inner landscape to arrange a ceremony space inside, further deepening our relationship. Blending the qualities of the Sun and the Moon may offer you a new center within.
FIVE ⊹
GIVE LOVE
Week five is about giving and sharing the love.  Invite a friend or family member to experience the ritual of drinking chocolate with you. Share the treasures and insights that you've collected. We will open to a larger picture and the meaning of Circles that allow our human kindness to be expressed.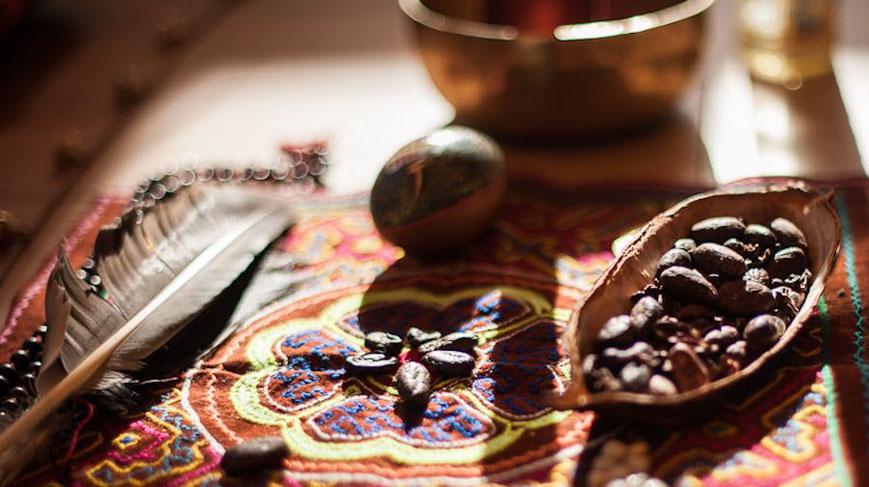 EACH WEEK ⊹
INCLUDES 
⊹ Video Lectures ⊹ Insights ⊹ Ritual Dream Times with guided meditations ⊹ Inspirations ⊹ Deepening sections ⊹ 
The Cacao Lover week starts on Friday, opening a new avenue to guide you into the consciousness of Cacao. The Ritual Dream Time is the more intuitive space that holds guided meditations for you to align with the Spirit. The Circle of Life will be completed each week with sharing and giving back. A deepening section is for you to explore further, inspirations offers you lovely reads, links & music.  
PLUS ⊹
LIVE CALLS 
In week two & four we will meet on Zoom.
If you cannot attend in person, we will offer a recording for you.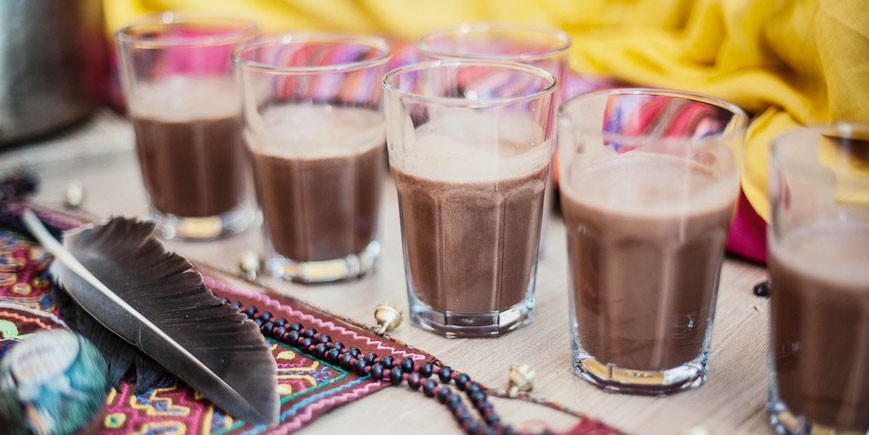 CACAO ⊹
LOVER
starts Friday, 14th June and ends Friday, 19th July 2019.

THE ⊹
PROGRAM
Cacao Lover will be held in a Sacred Space, a loving container, over the entirety of the program. This Sacred Space is a geometry that vibrates with the information of the Spirit for you to align in a loving way.
Before we start our program, we will send you a 'Tuning in', to offer you a solid foundation to prepare you for your journey.
WHAT ⊹ 
YOU'LL NEED
Ceremonial Cacao

Dedicated moments of space, silence and concentration

A beautiful journal for this course 

A brave heart to explore the unseen world of Spirit

Joy in your creations
Choose between a more playful experience or a deeper commitment and therefore alignment. 
YOUR ⊹
INVESTMENT
EUR 333
This program is designed to connect you with the Spirit and to serve as an offering to Mama Earth.
It is with an open heart that we will invest 1/3 of the profits to a Cacao tree planting project. 
PLEASE ⊹
NOTE
Ceremonial doses of Cacao are not recommended for people who are taking antidepressants (Cacao contains MAO inhibitors),
or who have a serious heart condition, or have very high blood pressure or suffer from epilepsy. Pregnant women may take smaller amounts. Please get in touch if you have questions. 
Cacao Mama Ceremony in Berlin © Grit Siwonia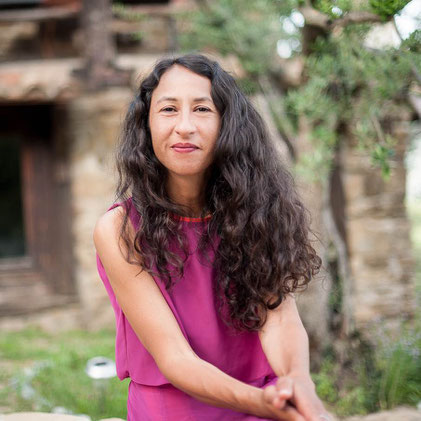 Serap Kara
I'm Serap, Medicine Woman, Earth Guardian, teacher and Cacao Lover. My love for plants was initiated by a spiritual encounter with the Spirit of Cacao in 2011, which led me onto the path of Sacred Plant studies. This was followed by an intense study of global resources, energetic healing and Earth inspired wisdom from across many cultures. My medicine heart beats in rhythm with Mother Earth and I bow to her infinite kindness. 
The Earth School is about re-establishing a connection with the Earth Tribes, harvesting the messages found in the Soul of Nature, cultivating wisdom together and offering our power & voice to speak up for the preciousness of life.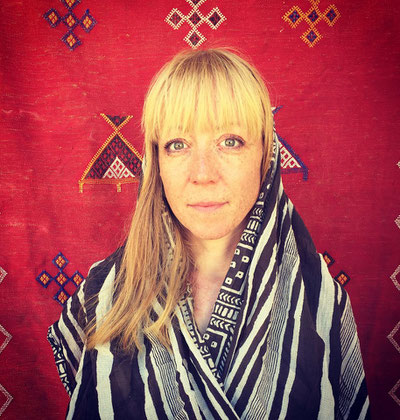 Marlene Halser
I'm Marlene, an explorer of the depth of life, a seeker of wisdom and knowledge, an empath, a student and teacher and a devote to the Cacao Spirit. My connection with Cacao was sparked in 2016 in much darker times and I'm forever grateful for this uplifting, joyful and empathic Plant Spirit and its invitation and initiation into the magic & sacred circle of wise Men and Women. Cacao has become a form of sanctuary for me and I am happy to share this gift with others.
It is an honor for me to assist Serap on her teaching journey as well as anyone who is willing to join in on this path. Let's co-create this adventure together.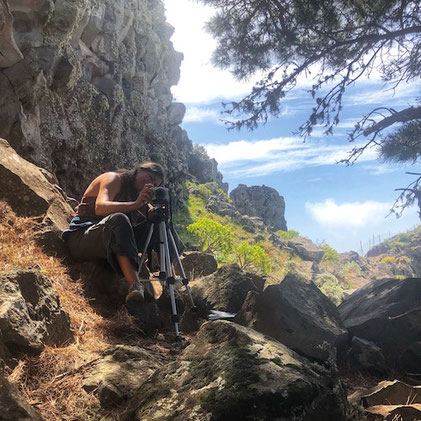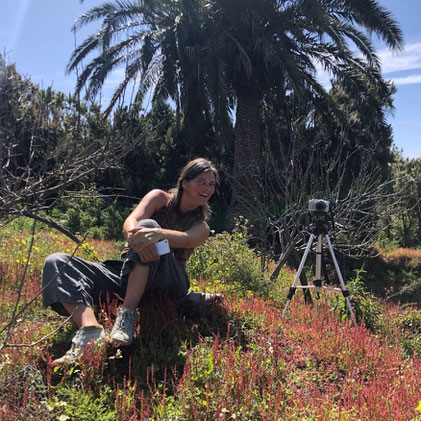 camera work & editing 
music 
logo
pictures
editing
A PERSONAL NOTE ♥︎
FROM SERAP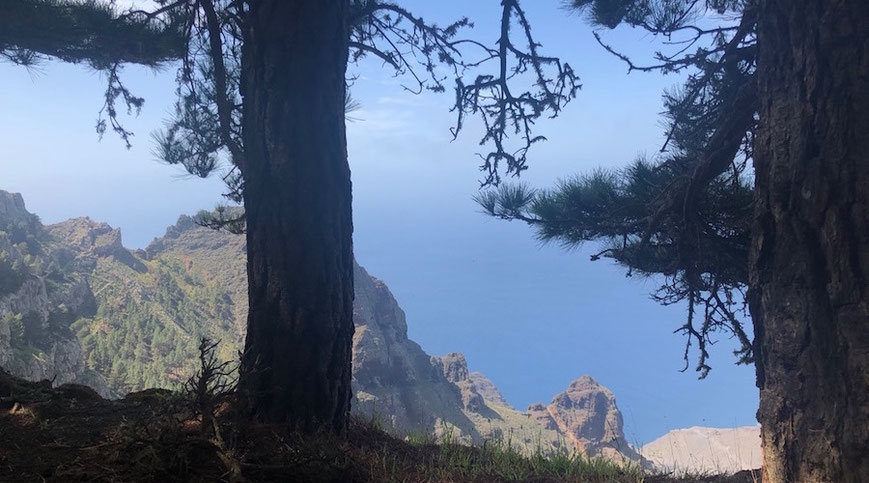 After I've founded the Earth School, people living in far distant countries started to ask for an online version of the Cacao training. I felt the need to make this information available and I felt that distance shouldn't be an obstacle for accessing the Cacao vibration.
Last year Marlene and I started to draft a geometric frame, and work on the topics. In the creation process I heard the calling from the Spirit of La Gomera, a small Canary Island to create Cacao Lover on her Sacred Lands, under her Guardianship. 
The strong forces of the island had a great impact on the production. My goodness! Once I arrived, I needed to change the entire program, as the elements of Nature had other ideas. We were surrounded by Water Spirits, with volcanic energies burning away all that was not necessary, mountains supporting our foundations and an ancient forest offering a green, nourishing heart to this adventure. 
It was due to my Cosmic Serpent Sister Antje and her (almost) infinite patience that we managed to complete the videos on time. And we've definitely met the Nature Spirits, who loved fooling around. Many attempts were needed, to film in three climate zones, teaching us humility along the way. I still see them laughing and enjoying the cosmic joke - Spirit loves play and comedy! 
Today, I'm humbled to offer you this program. Fantastic people were involved in making it happen. Thank you! 
This is a time in which many are being called by Cacao - both a force and intelligence and a symbol inside of you. May you experience joy in your creations! 
Love for Cacao, Love for the Earth, Love for Spirit!
Serap & The Cacao Mama Team
CACAO LOVER has started and registration is now closed.
The next date is: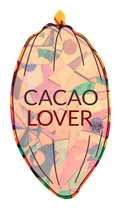 Cacao Lover
Connect with Spirit
Earth School Online Program
27th Sept - 1st Nov 2019
In English
---
⊹⊹ If you wish to be informed about upcoming activities, please sign up for our monthly n

ewsletter

 ⊹⊹
---