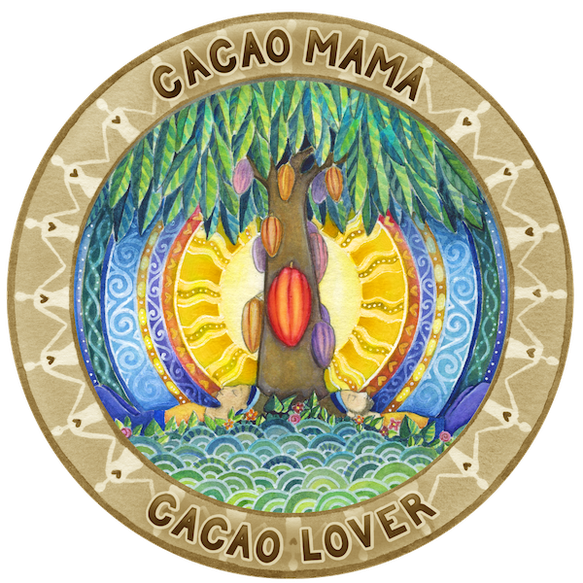 Cacao Lover
Connect with Spirit

What is your unique relationship with Cacao? What do you wish to awaken for yourself  and how may your findings add to a larger picture?
Cacao is Love

Many people from all walks of life feel called by Cacao and hear the voice of Mother Nature through her offerings. To us, Cacao is not only chocolate, but a consciousness and intelligence. We honour Cacao as an ancient tribal teacher plant and keeper of sacred wisdom. Being guarded by Elders, Cacao offers us gateways to reconnect with the heart and the invisible harmony that surrounds us. Cacao is Love. 
© Cacao Mama by Grit Siwonia

Is an online experience

... and a sacred space for self-study. In five modules we will be guiding you into the consciousness of Cacao. Each modules opens a different avenue with a guided Ritual Dream Time Meditation at its core to connect, (re)align, and feel the unique vibration and magic of our beloved and ancient teacher plant Cacao. The Cacao Lover experience will be available to you for an entire year.
The course includes: 
⊹ 18 inspirational video lectures
⊹ 5 invocations & prayers
⊹ 5 prerecorded  Ritual Dream Time audio meditations
⊹ 5 medicine music playlists
The investment is 108€.
What you'll need

⊹ 5 servings of 20-35g ceremonial Cacao
⊹ A beautiful journal for this course 
⊹ Dedicated moments for yourself
⊹ A brave heart to explore the world of Spirit
⊹ Joy in your creations 
The Avenues / Themes

Welcome Cacao!
The Spirit of Cacao
Cacao in Ceremony 
Welcoming and calling in the sacred plant teacher Cacao 

The Sun
The Sun-related energies of Cacao
The world of the Maya and Aztecs
Cacao, a group consciousness
The Cacao medicine in the light of the Sun  

The Moon
The mystery and the unknown
Mama Cacao
Cacao's traditional relationship with the night, water and fertility
The language of your intuition.
The Tree of Life

The Tree of Life

Inner landscape explorations - a ceremony space inside

Uniting the qualities of the Sun and the Moon within
Give Love

Calling in Spirit
The circle of love
Drinking chocolate together 
A larger picture that allows our human kindness to be expressed 
About Serap Kara
When I met the Cacao Spirit ten years ago they shared with me: 'We want to be golden again'. This has been Cacao Mama's mission since the founding in Spring 2014 and since then, I've helped to open the consciousness for the Spirit across the borders of Europe. I've shared the space with people from all over the world and all walks of life in hundreds of ceremonies, practices and medicine circles and love to create finely tuned healing experiences, so that we may remember our natural state of Spirit connection and the way of ceremony. 
Cacao Mama has become a midwife for an awakened consciousness and I'm sharing her essence with our global community. Cacao Mama is for the lovers, the tenders, the teachers, healers, speakers and ambassadors in and outside of you. Cacao Mama's medicine heart beats in rhythm with Mother Earth. May you be guided while you remember your roots and trust your unique medicine ways for weaving the golden threads for a peacefully connected global culture.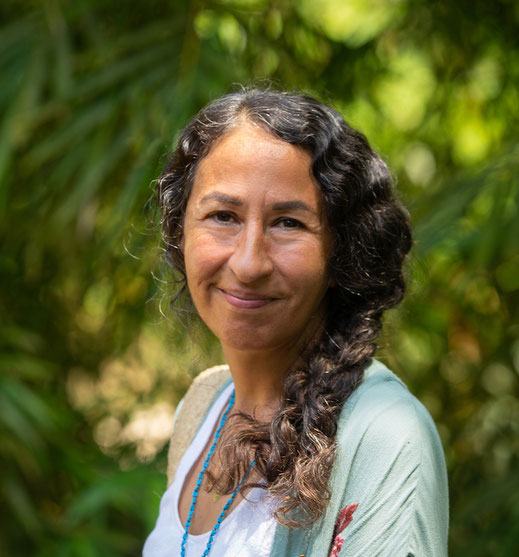 "The Cacao Lover Experience invited me to connect with the Spirit of Cacao on a deeper level through creating time and Sacred space for me to be guided through a beautiful flow of meditations, music and incredible resources that allowed me to view my Inner World with fresh perspective and therefore my outer world too through embodying the different energies that Mother Earth has to offer us in abundance. The experience allows us to remember the importance of living life with intention and that we have an abundance of love, support and guidance that surrounds us. The experience can also teach us how to regain trust in ourselves, really remember the value of Mother Earth -our Home and most importantly our Intuition." Charlotte 
"I discovered a strong connection to spirit, to nature, to the ancestors and I often saw myself sitting around a fire within an old indigenous tribe." Sina 
"Love surrounds everyone and everything."  Agnes 
"The most valuable insight is that Cacao Lover confirmed to me that Cacao is my (heart) medicine (right now). She opens my heart, cracks me wide open, helps me heal myself, connects me deeply to myself and so much more. It really was a confirmation that I'm on the right path and I will continue to work with Cacao." Lena
"Cacao Lover helps you to connect with the Spirit of Cacao and Mother Earth, which ultimately is connection with your deepest or highest self, whatever you would like to call it. With its information, music and meditations it guides you into new corners of yourself to discover that there is much more than your busy mind and old stories and that you are safe and whole." Nina
"Discovering the moon qualities inside me, which were so fine, sparking, calm and felt very deep. And that I can be filled with sun qualities too feel comfortable to then discover the moon further. And that there are soo many aspects of the sun & the moon."  Alisa
This course can assist you to

⊹ receive comprehensive knowledge through video & audio
get to know the Cacao Spirit
⊹ experience the vibration in guided meditation
⊹ explore avenues to enter the Cacao consciousness
⊹ inspire and deepen your relationship
⊹ create a nourishing Cacao space for yourself
⊹ feel into Cacao Mama's universal perspective on Cacao
This course is not for you if you

⊹ want to learn the art of holding group ceremonies. In Cacao Lover we do not cover topics such as ritual safety, group dynamics, holding space or ethics. Please book the Cacao Mama Ceremony Training or the Cacao Guardian Medicine  Training. 
Our Commitment
To close a circle within our offering, we give back to the Source.
In the past years we've supported:
Mama Celia
Traditional Healer Ecuador
Ophelia's Cacao Farm
Keeper of heirloom Cacao varieties in Peru
Palo Santo Reforestation Project
Sustainably harvested Palo Santo Ecuador
The Cacao Gardener
Planting a Spirited Cacao Forest in Colombia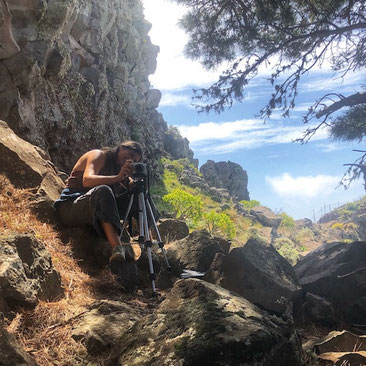 Thanks ♥︎ to
camera work & editing · Antje Krug
music · Erik Manouz
logo · Laura Weider & Alexis Aronson
⊹⊹ Sign up for our monthly newsletter if you wish to be informed about upcoming events ⊹⊹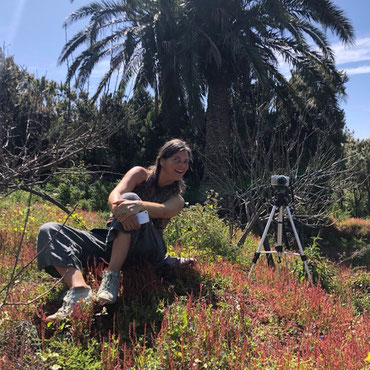 Terms & Conditions

This is an educational event. The nature of the work is such as to include personal reflections of an introspective and meditative kind. Participants are responsible for taking care of their own processes and their own wellbeing at all times, as this workshop is not intended as a therapeutic space of any kind. The participation, including the arrival and departure, are at participant's sole risk. The instructor is not liable for damages of a spiritual, physical, psychological or material kind.
Due to the digital nature of our unique offering, there is a zero refunds policy. We do not offer change of mind refunds. for questions, please email blessings@earthschool.love
The Cacao Lover experience will be available to you for an entire year.