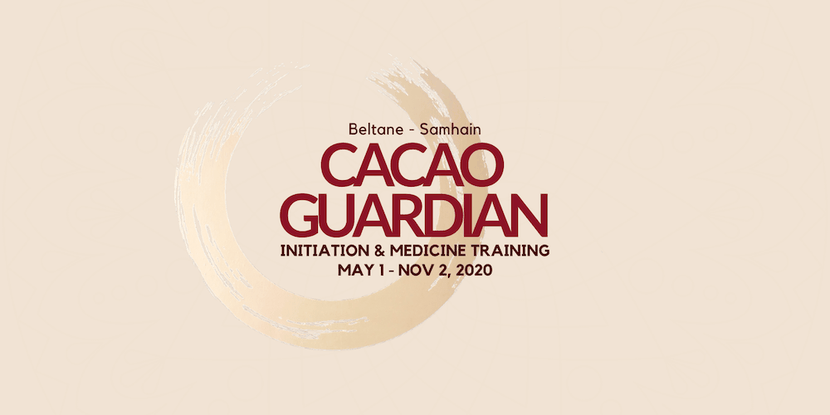 CACAO GUARDIAN・Initiation & Medicine Training
May 1st, 2020 - November 2nd, 2020
from Beltane to Samhain
- with Serap Kara -
In English
*Registration is now closed*
THE INTENTION

The Cacao Guardian Initiation & Medicine Training is a sacred journey into the consciousness of Cacao. The intelligence that is calling in the keepers, dreamers and weavers to come into connection and relationship with the cosmic matrix of life. Following the ancient European medicine wheel, participants will gradually connect with the Vision of Cacao, and learn to embody the art of Cacao in ritual and ceremony. Previous experience with Cacao is not a requirement for joining. You may feel drawn to the training with an inner calling to remember your sacred connection and relationship with the teacher Cacao. A calling which will lead you into a deeper understanding of plants, nature and mother earth.
The medicine training is led by Serap Kara. Serap's teaching has been rooted in dedicated service to Cacao for almost a decade, and she shares deep wisdom and a global perspective. Her approach is earth-rooted and stellar, warm, kind, and supportive. Serap offers avenues to connect with Spirit in an urban jungle, to support balance by encouraging participants to find their medicine and igniting the sense of 'response-ability' for the subtle energies and messages of Mother Nature.
THE ANCIENT EUROPEAN WHEEL OF THE YEAR

Cacao Guardian is embedded in the ancient calendar of the native medicine tribes of Europe. The calendar which aligns with the moon cycles and the greater, more instinctual cycle of Nature. We start at Beltane, the time of fertility and love, and end at Samhain, the time of reflection, contemplation and magic. Samhain was regarded as the end of the old year and the beginning of the new year. 
Explore the rhythm of nature consciously while connecting with the Spirit of a plant. Experience growth and abundance, the summer solstice, harvest and giving thanks, and the Equinox, before heading to the end of the year. 

The Maya verb chokola'j describes the sweet delight of "drinking chocolate together"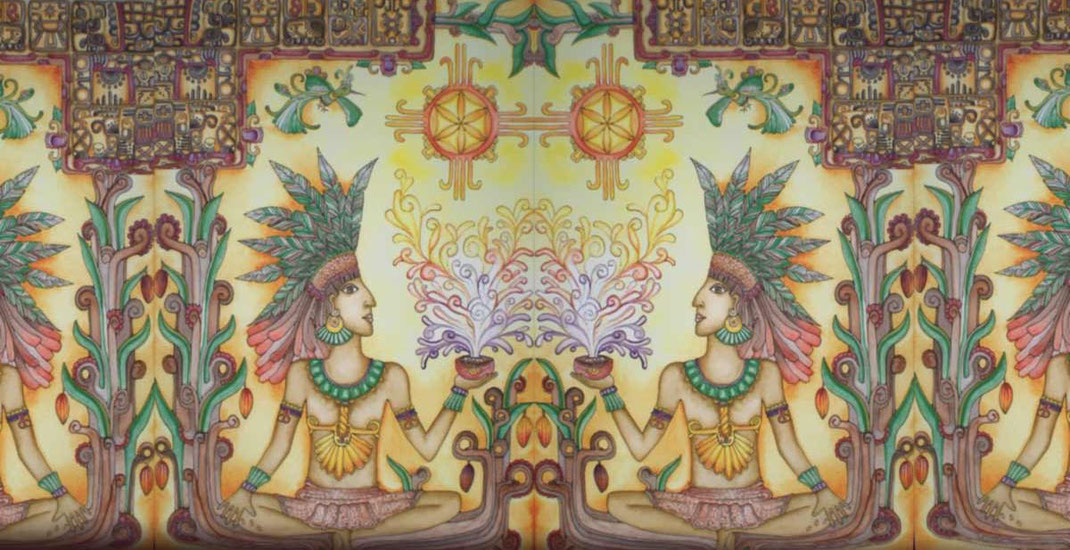 THE CACAO SPIRIT & ALCHEMY

The Cacao Spirit is a keeper of ancient, sacred wisdom, often perceived as radiant energy, or an intelligent light form. It is described as a medicine of the Soul, a medicine of Peace and as a Rainbow Medicine. Mama Cacao holds the vibrations of loving-kindness, unconditional love, and joy, allowing a deep, loving connection with yourself and others. When experienced in a sacred setting, Mama Cacao reminds you of your natural capacity to feel love and connection. The Spirit can become a teacher and guide for transformational personal and group experiences and can be harmoniously incorporated as a co-facilitator in bodywork, yoga and dance. On a broader level, Cacao holds keys for expanding into  the consciousness of the Great Intelligence. 
THE CACAO CEREMONY

A Cacao Ceremony is a sacred ancient ritual to honour the elements and spirits of Nature, to create a harmonious matrix with all living things and express gratitude for Life itself. A Ceremony is a way of the heart and reflects humanity's sacred connection and relationship with the (un)seen worlds. Cacao Ceremonies respond to an increasing longing for connection, ritual and ceremony in an urban environment. When offered with integrity you may feel deep love and experience yourself beyond cultural, religious and political agenda as a child of Earth again. The Cacao Tribe is growing; people all over the world gather in Circle, with kindness, to drink a cup of Chocolate together and celebrate with music, prayer, song and dance.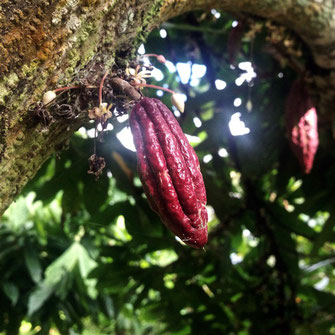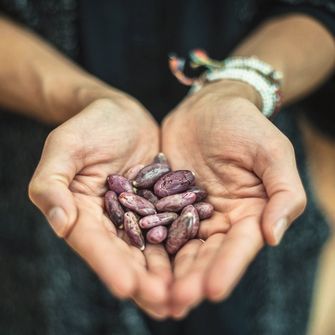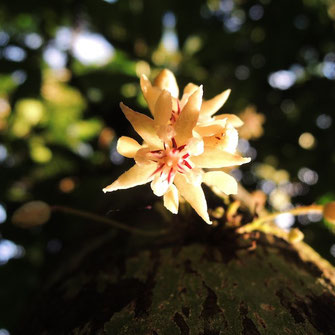 CURRICULUM
---
One: Introduction to the Spirit & Alchemy of Cacao

Cacao's spiritual essence and global service

A Spirit worldview and being in relationship with Nature

The cosmic intelligence and message of Cacao

Cacao's alchemy and unique offerings for body, soul & spirit

Ways of preparation and finding your right amount
Two: Connection and Communication with Cacao

Avenues to invite and respond to the subtle vibration of plants

A group consciousness with various archetypes to work with 

The concept of becoming Cacao as a direct way of alignment

The importance of pure intent and invocation

Ways to share your intention with the group consciousness
Three: Sacred Space & Rituals; Tools & Techniques
Creating sacred space from a design perspective

Techniques for preparing, opening and closing a sacred space

Different approaches for how cacao can be used in ritual work

Practices for self-care and ritual safety

Ritual Dream Time creations to expand your practice
Four: Cacao Magic along the lines of history

Social, economic and religious role in Maya & Aztec culture

The transformation and cutting off of its spiritual axis in Europe

Cacao's journey from seed to ceremonial cacao

Cacao's global mission as a Rainbow Medicine

Essential requirements for sourcing ceremonial cacao
Five: Teachers, Traditions, Cultural Wisdom

Traditional use of ceremony in indigenous culture

The role of shamans, medicine women, witches and druids

Protocol and code of ethics in ritual work

Your cultural, ancestral heritage as a source of power

The relevance of authority, consent and permission
Six: Navigating the Urban Jungle

Enchanting Nature and honouring Spirit through Cacao in Ceremony

Ways of trusting your medicine and being in service to your community

Energy exchange and the role of money in spirituality

The magic and the cyclic nature of the medicine wheel

Pathways for giving back to come full circle within your offerings
FOUR-DAY MEDICINE CIRCLE IN BERLIN
10th - 13th September 2020

Experience  Cacao in Ceremony and receive the vision of the Spirit in a held space 
Explore masculine, feminine and creative energies of Cacao in ritual, ceremony and meditation

Experience the medicine of the Circle anchored in Earth and Cosmos

Receive a communion with the Cacao Spirit in a finely tuned and held space

Enjoy using the voice to call in the medicine with songs and prayers
Craft a loving & meaningful Cacao experience for your community
Explore techniques for guiding participants through the experience

Review practices to ground, anchor and regulate the intensity

Consider the changing logistics when serving Cacao outside your private space

Discuss ways of serving the 'right' amount considering alchemy and contraindications

Please note
Ceremonial doses of Cacao are not recommended for people who are taking antidepressants (Cacao contains MAO inhibitors), or who have a serious heart condition, or have very high blood pressure or suffer from epilepsy. Pregnant women may take smaller amounts. Please get in touch if you have questions.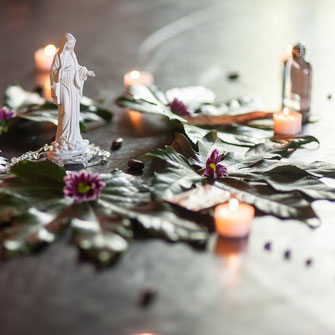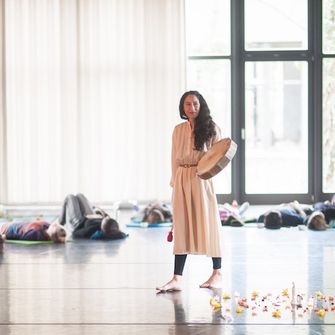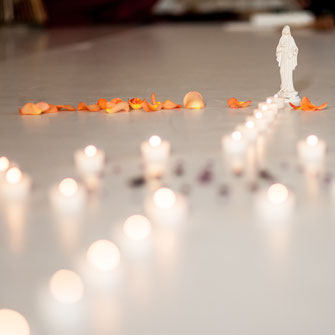 STRUCTURE OF THE TRAINING

Cacao Guardian is composed of six chapters for self-study from May to November, each accompanied by monthly live video calls, and a four-day Medicine Circle from 10th - 13th September 2020 in Berlin. Each month, participants will explore one dimension of Cacao to gently open to its wisdom, to internalize the vision of the Spirit, and to begin crafting a Cacao Ceremony for personal healing or group work within this 6-month initiation and training. 
May - November
Cacao Guardian starts on May 1st. Every month until November you will receive one lesson of the practitioner guidebook for self-study. Every first Monday of the month, this lesson will be accompanied by a live group video call with Serap Kara. Each 90-minute live session outlines the lesson, offers space for sharing, and concludes with an exercise to be creatively worked on and sent in by each participant before the start of the next lesson. Please allow three hours minimum of dedicated time for this course each month. The live-teachings are scheduled for the evening, around 8 p.m. GMT+1 and will be confirmed once the group is complete. It is recommended that you participate in all the live teachings; yet you may choose to study in your own rhythm. The live calls will be recorded and made available. The dates and topics for the live calls are: 
May 4th - Introduction to the Spirit and Alchemy of Cacao
Jun 1st - Connection and Communication with Cacao
Jul 6th - Sacred Space & Rituals, Tools & Techniques
Aug 3rd - Cacao Magic along the lines of history
Sep - No live call 
Oct 5th - Teachers, Traditions, Cultural Wisdom
Nov 2nd - Navigating the Urban Jungle
Medicine Circle in Berlin
From 10th-13th September 2020 you will participate in a four-day Medicine Circle in Berlin to immerse into ceremonial work and refinement. In this four-day intensive training (Thursday to Sunday) you will experience different rituals around Cacao, receive the medicine in a concentrated way and be initiated into the art of holding a Cacao Ceremony. Teaching time is from 10 a.m. to 5 p.m. and includes one hour lunch. On Sunday we will finish at 4 p.m. 
Practitioner Guidebook
The complete practitioner guidebook holds the teachings of the entire training, detailed information on Ceremonial Cacao and its use in ceremony and ritual, and additional resources to deepen your understanding in a written form. You will receive a printed version of the guidebook in September in Berlin. 
Community Connect
Participants will be offered a communication channel (Whatsapp or Facebook), giving the possibility for exchange with the other course participants. Involvement here is optional at all times.
INVESTMENT & VALUE

The investment for the six-month guided Cacao Guardian medicine training is EUR 1260. The fee includes: 
Full participation on the course

9 hours of live group video calls (90 minutes each) with Serap Kara - recorded and made available afterwards

A guidebook with teachings, exercises and additional resources written for practitioners

Tuition for the four-day intensive in-person training in Berlin, which includes four Cacao Rituals & Ceremonies. (Please note: travel, food and accommodation are not included),

A facilitator login with 10% discount on Ceremonial Cacao in the Cacao Mama store

A certificate of completion

Invitation to the directory of practitioners

Invitation to assist Cacao Mama's Cacao Ceremonies
PAYMENT DETAILS

We are deeply committed to making this comprehensive and in-depth work available, and we offer the following payment options:
Single payment within two weeks of receipt of the confirmation - EUR 1215 ~ (45€ gratitude)

In three instalments of EUR 410 each - EUR 1230 ~ (30€ gratitude)

In six instalments of EUR 210 each - EUR 1260

Under the age of 26 the tuition fee reduces by EUR 180 to EUR 1080 ~ (180€ gratitude)
The first instalment secures your space, and the balance is due in October 2020 before we conclude our six-month journey.
We also support people who come from different backgrounds and economies, or countries with a lower income. Please get in touch, if none of the above options works for you, so that we may find a solution that balances both your needs and our dedicated work. 
THE LOCATION IN BERLIN & ACCOMMODATION

 The 4-day Medicine Circle in September will take place from 10th - 13th September 2020 at Eden Studios in Berlin.
Breite Str. 43 - 13187 Berlin - Pankow.
Eden Studios is located in the Northern part of Berlin, the district is called Berlin-Pankow.
The lovely neighbouring district of Prenzlauer Berg has offerings of guest rooms and private accommodation.
Eden Studios*****website 
Let me introduce myself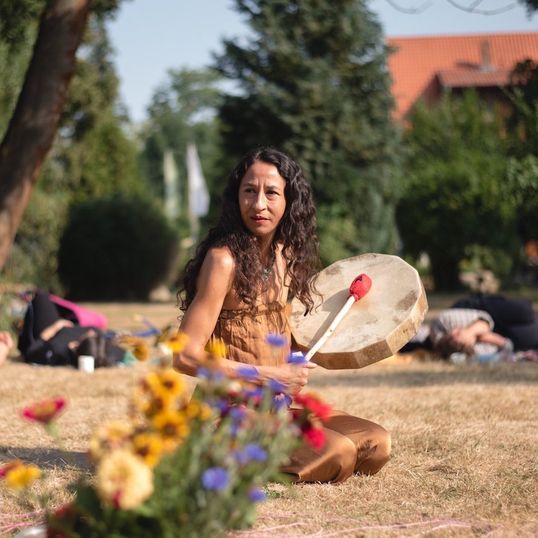 I'm Serap, Medicine Woman, Earth Guardian, teacher and Cacao Lover. My love for Spirit was initiated by an encounter with the Cacao Spirit in Spring 2011, which led me onto the path of healing arts studies and remembering. This was followed by an intense study of global resources, energetic healing and Earth inspired wisdom from across many cultures. 
My relationship with Cacao is old. Our bond was forgotten, but has been unbroken. In this Earth cycle, Cacao lead me to connect with my Anatolian shamanic medicine tribe, where I source my power from. My medicine heart beats in rhythm with Mother Earth. I founded Cacao Mama & the Earth School to be a bridge between Earth and Cosmos, to serve the Great Intelligence and the Ancient Ones for the generations to come.  I love to create finely tuned healing experiences, so that we may remember our natural state of Spirit connection and the way of ceremony, and to assist you in aligning with your medicine, and offering your power and voice to speak up for the preciousness of life. The Earth School is a school of light, speaking to the guardians, the healers and the visionaries. I look forward to sharing the space and this journey with you!
Voices

"Her teachings come from the heart and she is clearly passionate by what she does. Days are shared between a bit of theory and practice with shamanic tools that guide us deeply into the ceremonies and ourselves. Everything flows smoothly.
Her love for cacao is palpable and she gives so much. I felt and feel blessed to have met a teacher who l resonate so much with. I left the training feeling inspired, empowered and glad to have met many spirited women also. Her cacao is also the best I have so far found on the market...both for personal use and ceremonial settings. I can't wait to share the Balinese one in my next circle!"
— Sandrine Giacobino
"I'm very grateful to you Serap for being such a clear and detached messenger of this powerful medicine...for really be able to transmit the essence of things and allow the creativity of each and every one to express and find its own unique way. Your workshop is deep and very far from all the commercial facade."
— Chiara Pallotti
"The training felt totally comprehensive and it was held in such a wonderful container. I learnt so much about all of the aspects of Cacao and how to work with it in my personal practice and sharing it with others. I loved all of the aspects: class size, programme, information, rituals, ceremonies and sharing lunch.
I'm so grateful that I was able to partake in this course and share space with a room full of incredible women. I've learnt so much and have come away feeling really centred and clear in how I want to move forward with my everyday life. I've only drank cacao once since returning home and it was so beautiful to feel confident in using this medicine ceremonially."
— Tamara 'Wolf Sister' Driessen
"It has been a true privilege to enjoy Seraps openings into this sacred practice and her deep heartfelt connection to Cacao Spirit - an adventurous, delightful and truly beautiful experience." 
— Kristine Øjken

If you wish to be informed about upcoming workshops, retreats and activities, please sign in for our monthly Earthletter.