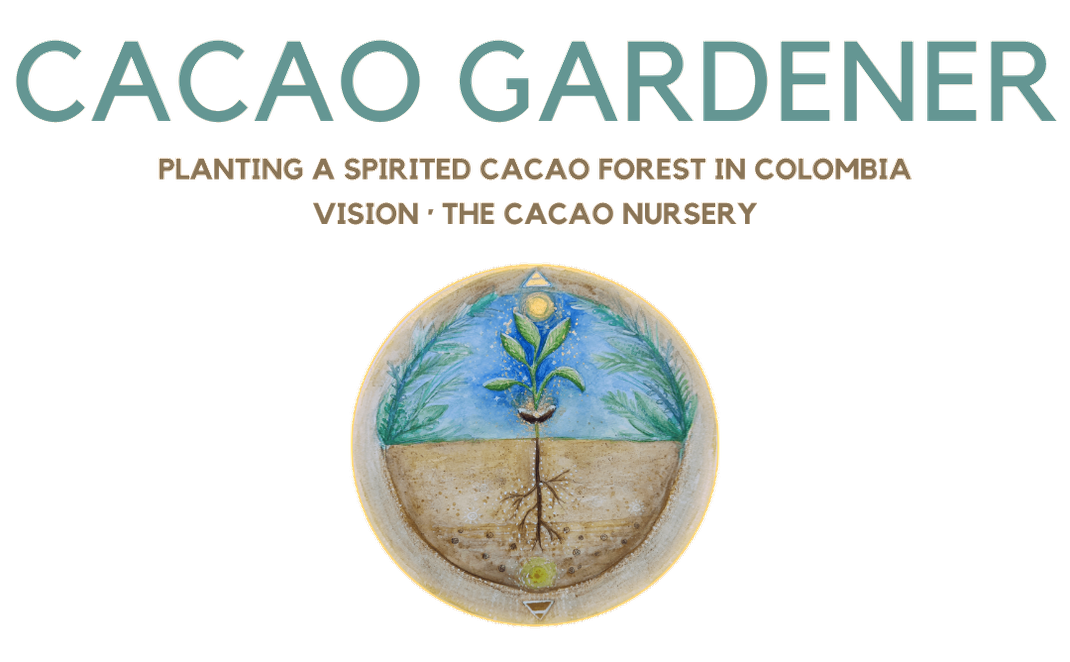 CACAO GARDENER VISION · THE CACAO NURSERY
01   Before the Beginning
02   Choosing the Right Seeds
03   The Cacao Nursery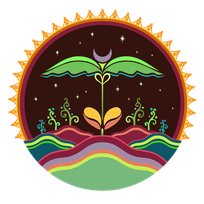 04   Nourishment, Roots & Cycles
05   A Messenger of the Heart
06   Life Lessons from the Cacao Tree
A MESSENGER OF THE HEART
TEXT & Illustration by KATIE KLEINJANS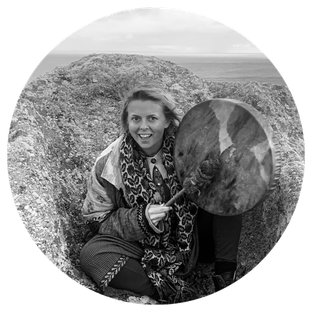 Cacao grows in two directions at the same time, a deep tap root and synchronously into the sky.
A seed of hope tucked into the dark earth, a magic bean rooting shooting. 
Germination is a crucial time exerting pressure as momentum builds following the impulse of unraveling, traveling. The cacao bean holds an extraordinary revelation. 
The impulse to root in and reach out are strong. Moving from the core. Instinctual, radiant, heart centred magic sends messages to both worlds. 
The threshold of these two places propels the spirit of cacao to the edge to peer out further, to reach in deeper, to dream wilder. These are the moments where wild courage takes over…
Deep in the belly of the earthen womb far below our feet the courageous roots coil through earth weaving textures and patterns to connect and bind with the under worldly realm.  
Simultaneously yearning reaching beyond the edge of darkness and graciously into the light.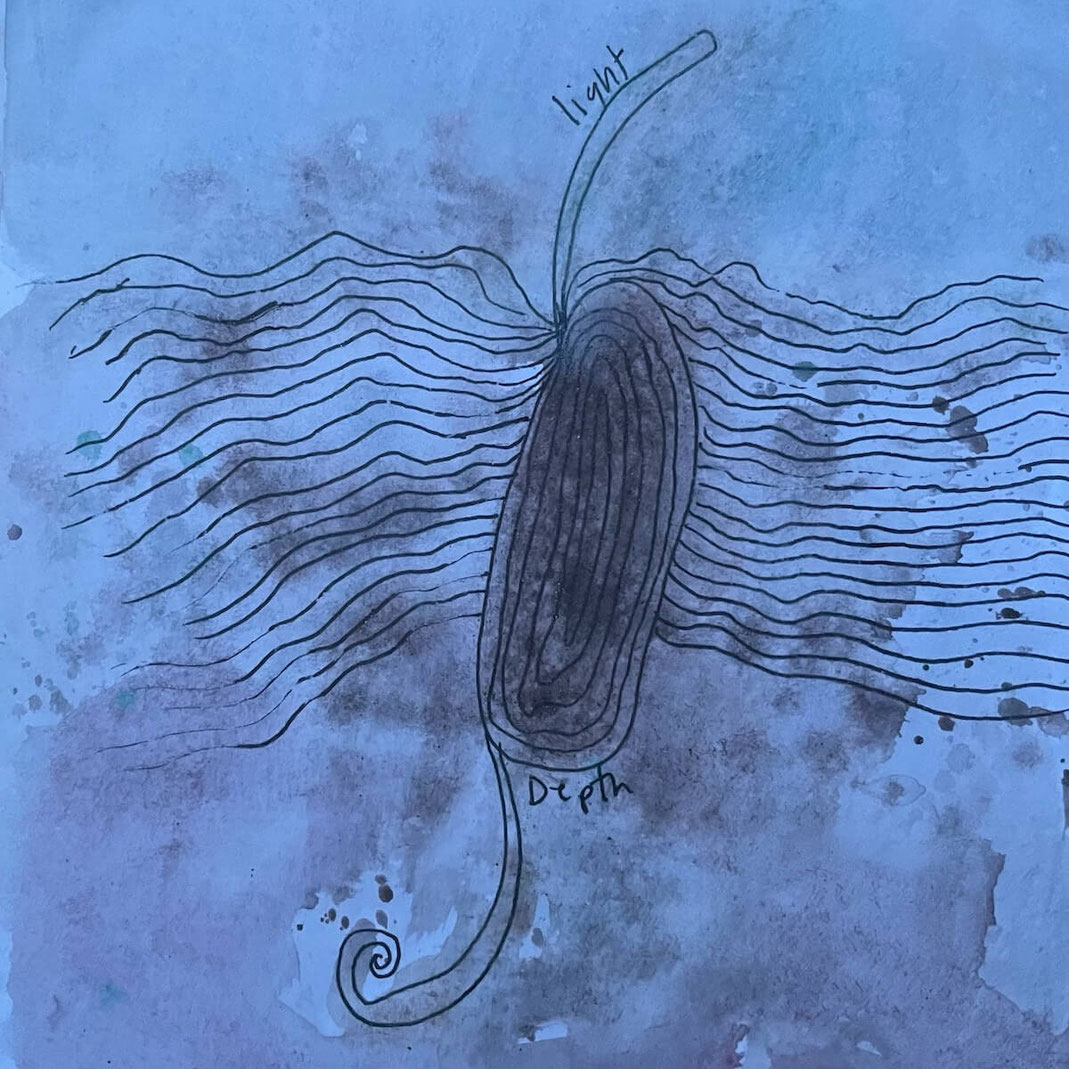 To fly is to know nothing is as it seems.
The cacao seed spreads its wings down and out. A primordial memory shaped in enchantment. 
Tap root reaching down twisting and weaving working in silence. 
The wings of connection extend out as a bridge being braided moving under and above as a conduit between worlds.  
Cacao's great weaving connecting land and sky into its source of love invoking heart medicine journeys of possibility waiting to be found, embracing us with sloping arches of rainbow colour.
If we look close we see our own lives, like Cacao, being woven deeply inward and outward, giving and receiving, spreading wings rising and falling, as each of us are woven deeply within life's dreaming.
THE CACAO GARDENER VISION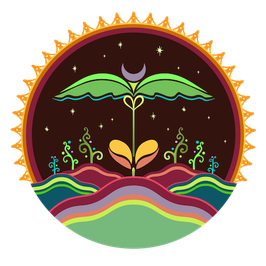 Cacao Gardener is a not-for-profit initiative with a simple intention: working together to plant trees and restore a biodiverse, spirited Cacao forest in the Sierra Nevada de Santa Marta, Colombia. Join our family and become yourself a Cacao "Spirit" Gardener.
Our initial goal is to secure 450 sponsorships and maintain and plant a 1-acre cacao forest ecosystem with 1,111 cacao trees, 1,000 plantains, and 130 oaks that serve as mother shade trees for the cacao. Join us on a learning journey from seed to a cacao tree.
Within five years, we aim to help plant a total of 11,110 cacao trees, 10,000 temporary shade plants and 1,300 oaks, for a total of 22,410 trees on 10 hectares of land. We intend to create blessings, awareness and an environment that allows us to put our hands in the soil and feel a kinship with the natural world.
THE CACAO GARDENER VISION SERIES IS A CO-CREATION OF CACAO LOVERS WHO CONNECT WITH THE SACRED SOURCE OF CACAO AND WEAVE INTO THE VISION OF A HEALTHY, SPIRITED CACAO FOREST ♥︎