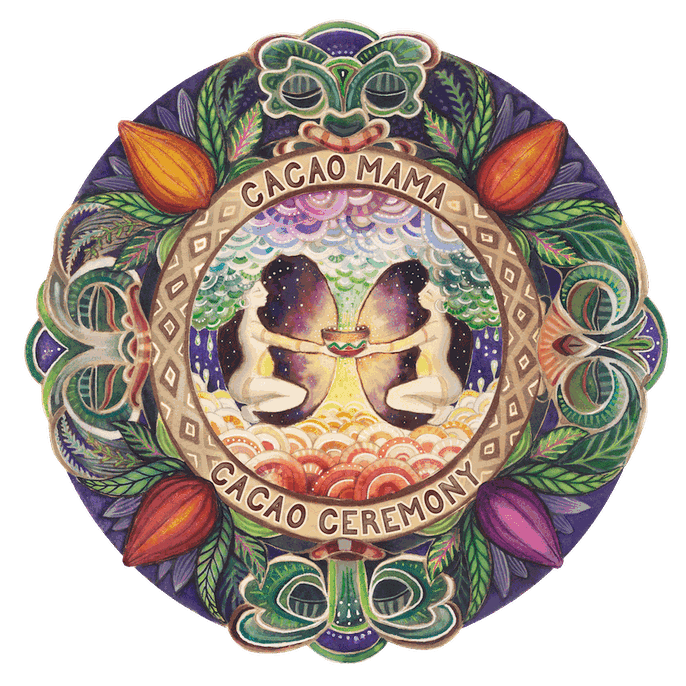 Cacao Mama Cacao Ceremony
Stellar Earth Medicine
Thursday, 16th June 2022 · 7.30 - 10.30 p.m.
BERLIN · Eden Studios in Pankow
 With Serap Kara · In English
This is a live event.
THE SACRED RITUAL OF DRINKING CHOCOLATE TOGETHER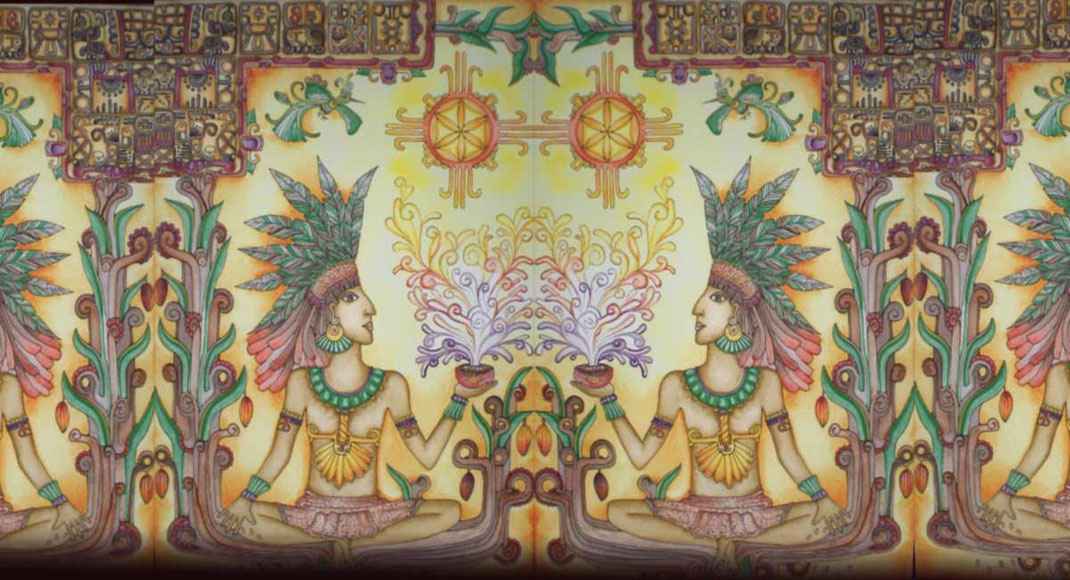 THE SPIRIT OF CACAO
The Spirit of Cacao is a teacher, a keeper of ancient, sacred wisdom. The Spirit of the plant (the energy behind the form) is radiant energy, like a loving embrace, a balm for the soul. For a long time the Cacao Ceremony was guarded by the Mayan elders until they decided to share it with the world, to bring peace. Cacao's  energy can be felt as a feminine force, a rainbow medicine that allows you to feel connected between Earth and Cosmos. Mama Cacao speaks to our heart and root and invites us to connect lovingly with ourselves and others.
THE EXPERIENCE
We will drink a cup of chocolate together, bring our hearts and breath in one beat and rhythm, and invite Mama Cacao, the Nature Spirits, and the elements into our circle. Journey with the Spirit of Cacao into the depths of the earth and open your consciousness into all that is. In a guided meditation you will be invited to explore your inner landscape and realign your entire energetic system. We will connect with the invisible harmony that surrounds us, so we can feel that we are guardians and part of the greater whole.
DETAILS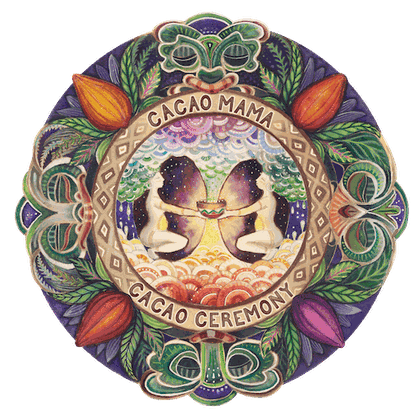 Cacao Mama Cacao Ceremony
In Circle & In Ceremony
Thursday, 16th June 2022 · 7.30 - 10.30 p.m.
BERLIN · Eden Studios in Pankow
 With Serap Kara · In English
Energy Exchange EUR 45
We have a limited number of seats available. Please book your seat on time.

PREPARATION

Plant vibration is subtle. You can tune in very nicely by eating a vegetarian or even vegan diet for a few days and avoiding alcohol, dairy products and heavy foods. 
The day of the Ceremony it is nice to refrain from coffee, and not to eat two hours before the ceremony.  
WHAT YOU NEED

Please arrive at 7h20 to make yourself comfortable. Please be on time, we start at 7.30 p.m sharp. For the ceremony you need:
A yoga mat and a blanket or scarf for the meditation
A bottle of water
ABOUT SERAP
Hello, my name is Serap and I welcome you! I'm a Medicine Woman, earth guardian, teacher and the founder of Cacao Mama and the Earth School. 
When I met the Cacao Spirit ten years ago they shared with me: 'We want to be golden again'. This has been Cacao Mama's mission since the founding in Spring 2014 and I've helped to open the consciousness for the Spirit across the borders of Europe. I've shared the space with people from all over the world and all walks of life in hundreds of ceremonies, medicine circles and learning experiences.
My medicine heart beats in rhythm with Mother Earth. I love to weave finely tuned spaces so we can reconnect with the invisible harmony that surrounds us. My work with the Cacao is shamanic in nature and focuses on the energy of the earth. At the same time a cosmic space opens up, which provides new solutions. In this connection a gentle and powerful opportunity opens up, whereby we can touch the magic.
I look forward to being in Ceremony with you!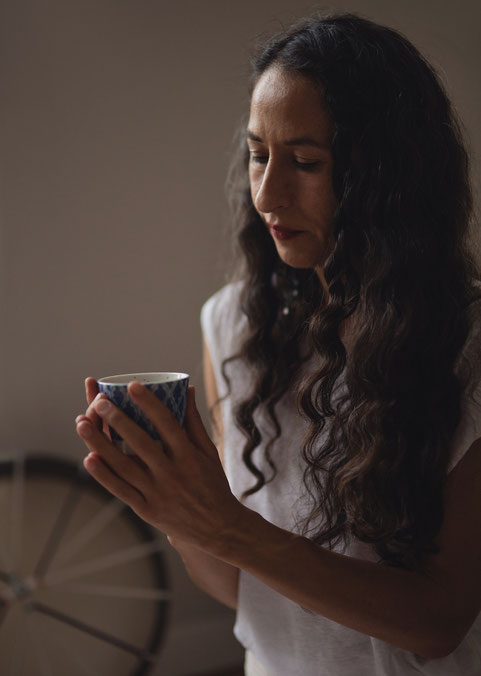 EDEN STUDIOS IN BERLIN
TERMS & CONDITIONS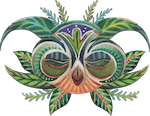 With the purchase of your ticket your participation is considered binding. In case of cancellation up to 2 weeks before the beginning of the event the fee will be refunded, 1 week before the event 50% of the fee must be paid, 48-24 hours before the beginning of the ceremony 100%. Decisive is the date of receipt of the cancellation notice by e-mail. You have the possibility to name a substitute participant.
This is an educational event. The nature of the work is such as to include deep personal processes of an introspective and meditative kind. Participants are responsible for taking care of their own processes and their own wellbeing at all times, as this training is not intended as a therapeutic space of any kind. The participation is at participant's sole risk. The instructor is not liable for damages of a spiritual, physical, psychological or material kind.
Please note: Ceremonial doses of Cacao are not recommended for people who are taking antidepressants (Cacao contains MAO inhibitors), or who have a serious heart condition, or have very high blood pressure or suffer from epilepsy. Pregnant women may take smaller amounts. Please get in touch if you have questions.  
IN CIRCLE. IN CEREMONY. IN SERVICE.