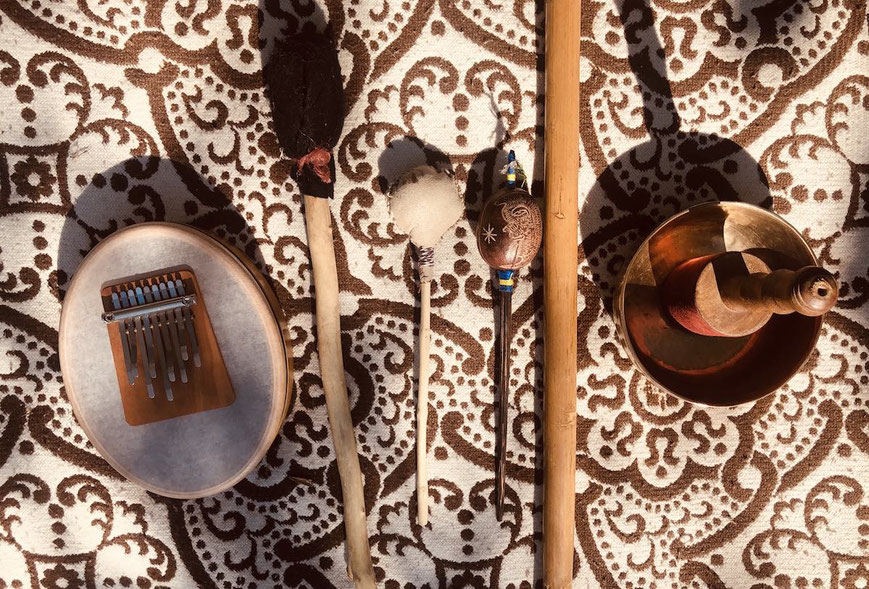 WILDFIRES
The forests are on fire. Worldwide. Grown naturally, they form a harmonious, vital and diverse matrix representing the last untamed parts of our wild nature. Many species are now leaving our planet, taking ancient knowledge with them into another dimension. To be in despair or to remain in the light is a decision, though not an easy one, as the fires trigger anger and fear on a greater scale. Let's use the power of thought to nurture the light. 
RITUAL DREAM TIME
My daily practice is a Ritual Dream Time with ceremony, meditation and prayer. Here, I gift myself with time to dream resourceful solutions. I then visit the wisdom keepers and find them in ceremony and prayer, always. Here, it is easier for me to concentrate my inner light and intention and my Earth Guardian feels supported. When I feel nothing but light, I offer it to the heart of the Great Mother. I then offer it to the land throughout my day. 
LIGHTCIRCLE
In the Earth School, the medicine circle is a key element. When connected to other medicine circles, individual power is accelerated. When this power is directed with intention, it can fix broken structures in the emotional, mental and spiritual body of the Earth. These light circles exist beyond time and space. They can be re-called, even long after a course is finished. Here I'd like to offer a powerful meditation for your daily practice.
A RITUAL DREAM TIME MEDITATION
---
Imagine yourself filled with light. Nothing but light.
Connect with Source vibration and visualise light inside of you radiating into your aura and beyond. 
Say to yourself: I am light. I am love.
Set a positive intention.
Imagine fresh air, clean water, healthy nature, vibrant communities.
Connect with your heart.
Connect your heart with the heart of the Earth.
Send your light.
See and feel, how your light lightens up the energy of the Earth. 
If you feel comfortable, call in the circle of lightworkers. 
Imagine that you sit with thousands of souls in a circle, in sacred ceremony, in deep silent exchange. 
And you give your light, nothing but your light.
Together you offer your light to the heart of the Great Mother. 
Imagine that this light flows from the heart of the Earth into her veins.
Soothing her, balancing the elements. 
Remain in the vibration of light as long as you wish.
Send throughout the day.
Blessings ♥︎