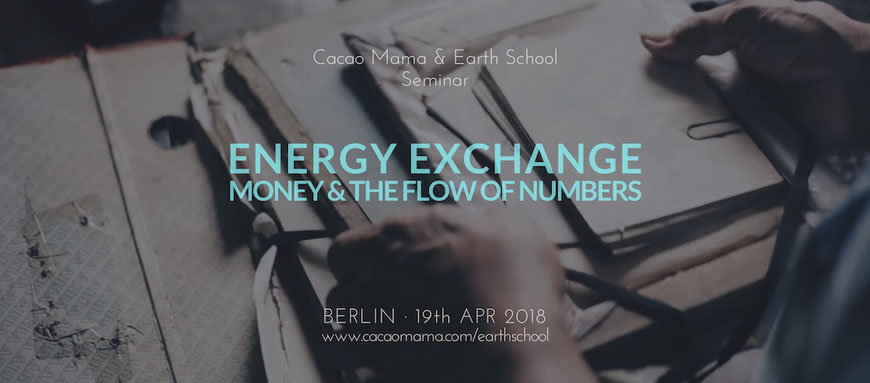 ENERGY EXCHANGE · MONEY & THE FLOW OF NUMBERS
Earth School Seminar
Thurs, 19th April 2018 · 4-8pm
English or German training
Berlin

THE SEMINAR
---
For a long time, money was a symbol for wealth and business, excluded from spirituality and healing areas. If we take a closer look at money, it has the role of a teacher; reflecting our values, beliefs and ideas we've collected and memorized on this topic. 
What I've learned from my teachers: Money is a tool to exchange our qualities. In this seminar, we will have a closer look at money: the history, the archetypes, global karmic imprints, the new energy of money and how money can become a dear teacher and guide. Having an expanded look at money, we can accept its role as a beautiful tool to exchange our soul qualities. 
THE TOPICS
---
History of money

Archetypes, beliefs & value systems

The Energy of Numbers

Money, a Teacher

Commerce

Global karmic imprint of money 

A deeper look into prosperity

Business & transparency

Embodying values

Sharing & Trading
YOUR GUIDE
---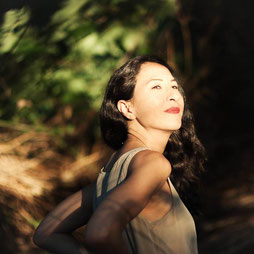 Serap is the founder of Cacao Mama & Earth School, a healing enterprise to honour the Medicine of the Earth. She is an Earth speaker, traveller, healer, student of the inner gold path and guardian of the Cacao Spirit. Her Earth-Heart beats through her offerings and she is devoted to a life of intention, cosmic balance and establishing a re-connection with Mother Earth. She is dedicated to offering finely tuned healing experiences in order to assist others in aligning with their inner gold, the star codes and the Heartbeat of all Creation.
REGISTRATION
I hereby register for the seminar Energy Exchange - Money & the Flow of Numbers  19th April 2018 in Berlin and accept that my registration is binding. 
---
Seminar Fee: EUR 108
Earth School Certificate Holders: EUR 90
Location: The seminar will take place in Berlin.
TERMS & CONDITIONS
With the submission of this registration form, you receive a confirmation within 1-2 days that a place is reserved for you. With the transfer of the tuition fee at the rates indicated above, your participation is confirmed as obliging and the place is firmly booked for you. Payment is due by bank transfer at the latest by 5 working days after receipt of the reservation confirmation.
In case of cancellation, I reserve the right to retain a processing fee of EUR 20,00. In the case of a cancellation 3 weeks to 2 weeks before the start of the event, 50% of the tuition fee has to be paid, from 2 weeks before the start of the seminar 100%. Decisive is the date of receipt of the withdrawal declaration via email. You have the possibility to name a substitute participant.
This is an educational event. The nature of the work is such as to include deep personal processes of an introspective and meditative kind. Participants are responsible for taking care of their own processes and their own wellbeing at all times, as this training is not intended as a therapeutic space of any kind. The participation, including the arrival and departure, are at participant's sole risk. The instructor is not liable for damages of a spiritual, physical, psychological or material kind.
For further communication, please add happy@cacaomama.com to your address book.